Sri Lanka's tourist arrivals increase mainly due to growth from China, India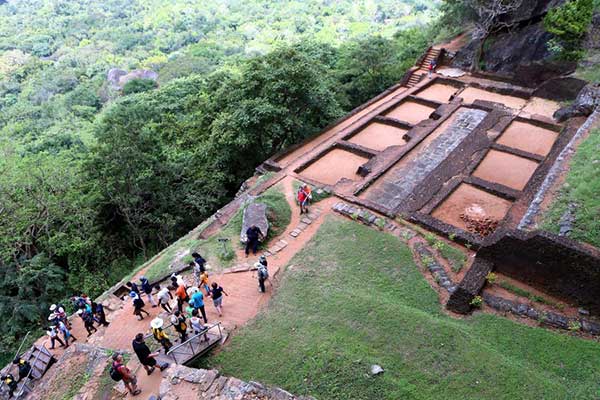 [Photo/Xinhua]
Sri Lanka's tourist arrivals rose 22.8 percent to 192,841 in March from a year earlier, mainly due to an increase in arrivals from China and India, statistics from the Sri Lanka Tourism Promotion Bureau revealed here on Tuesday.
Chinese arrivals in March, including from Hong Kong and Macau were 19,645, a 40 percent increase from last year while India recorded 30,170, a 38.2 percent increase from March 2015.
Visitors from Britain were up 32 percent to 44,813 with overall arrivals from Western Europe up 22.6 percent to 69,972.
Chinese tourist arrivals in the island nation have seen a rising trend since the end of the country's 30-year civil conflict in 2009 and in February China topped the most number of tourist arrivals.
Statistics released from the state tourism promotion bureau revealed that the number of Chinese tourists rose 17.4 percent to 32,186 in February compared to the 26,083 who arrived in January.
Sri Lanka's Tourism Minister John Amaratunga is expected to hold a massive tourism promotion campaign in China in May in a bid to attract more tourists and has said that the country expects a heavy influx of Chinese tourists this year.