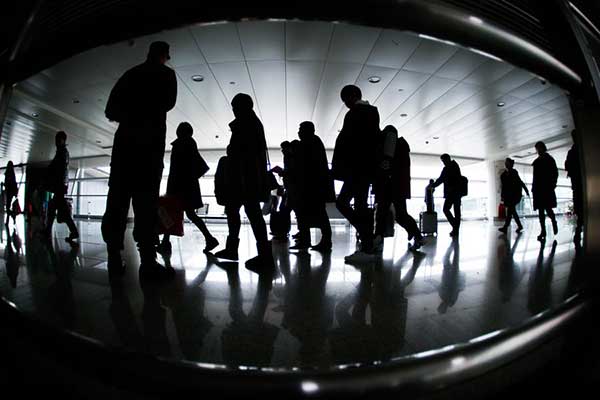 In 2015, 120 million Chinese went overseas and spent $104.5 billion.[Photo/Xinhua]
One of the new notions Premier Li Keqiang put forward in this year's Government Work Report on March 5 is a "New era of mass tourism".
In it, the phrase "Paid vacations" appears again as a fundamental aspect of the trend. "We will ensure people are able to take their paid vacations, strengthen the development of tourist and transport facilities, scenic spots and tourist sites, and recreational vehicle parks, and see that the tourist market operates in line with regulations. With these efforts, we will usher in a new era of mass tourism," he said.
Premier Li's mention of "Paid vacations" has ignited widespread public reactions. Liang Jianzhang, co-founder of Ctrip (a leading online travel agency), who views tourism as the most promising industry in the future, believes that the implementation of "Paid vacations" is an incentive to Chinese economy. He maintains that "the average number of travels made by Chinese tourists is still far below that of the developed countries, so in the decades to come, China's tourism industry will have to make great strides and will eventually become a significant driver for economic growth. During this process, opportunities for innovation and employment will increase".
In Liang's opinion, facilitating paid vacations can bring a new cycle of tourism consumption and investment-as long as competent travel products can be developed, stable profit can be expected in the long run.
As far as public holiday arrangement is concerned, several proposals emerged into the spotlight during the ongoing two sessions, all of which focus on a modification of the current holiday arrangement.