Misbehavior by Chinese tourists no longer tolerated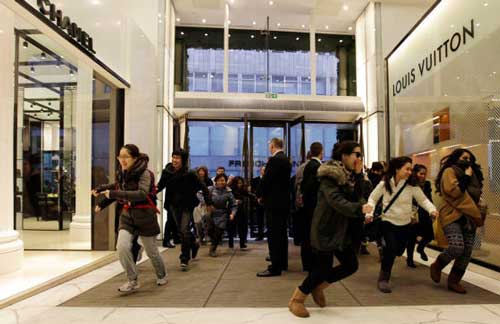 Chinese tourists rush into a store seeking bargains. [Photo/Xinhua]
Facing increasing numbers of complaints about the behavior of mainland travelers at home and abroad, China is taking tough action to clean up its tourism act.
From April, errant Chinese holidaymakers will be blacklisted by the China National Tourism Administration.
Based on guidelines issued by the tourism administration, visitors found to behave in an uncivilized manner in transport or visiting tourist areas will be put on a blacklist for one or two years. It would have a negative influence on securing bank credit and outbound applications. Tour guides have the right to monitor and report misbehaving or troublemaking travelers.
Six modes of behavior are blacklisted: interrupting public transportation; damaging the environment and facilities; disrespecting local customs; sabotaging historical exhibits; engaging in gambling and taking part in pornographic activities.
Related: