The future of travel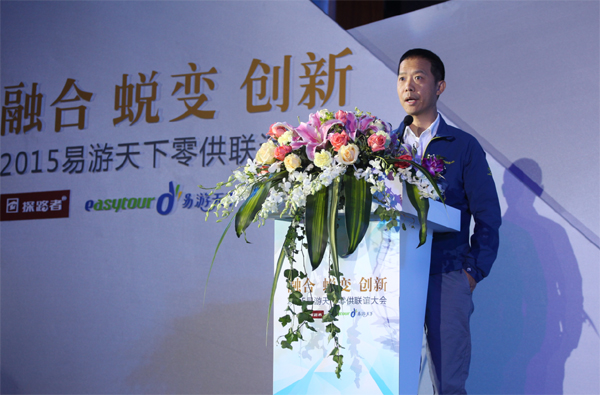 Sheng Faqiang, co-founder and chairman of Beijing Toread Outdoor Products Co., Ltd. Photo provided to China Daily 
More than 1,200 tourism enterprise representatives, tourism planners, experts and media gathered in Beijing recently for the 2015 Conference for Tourism Retailers and Suppliers held by Easytour International Travel Service (Beijing).
They shared their experiences in keynote speeches about the tourism industry's development and trends in the Internet era.
"Good quality products and service always count," says Sheng Faqiang, co-founder and chairman of Beijing Toread Outdoor Products.
Sheng says Toread will work with Beijing-based venture capitalist Dark Horse Fund to offer a travel fund of 200 million yuan ($32.3 million) and proper business training to excellent entrepreneurs in outdoor, tourism and sport industries.
Easytour will recruit experienced talents in the industry to be tourism planners, saving time for the consumers and offering customized itineraries. Zhen Hao, CEO of Easytour says the Internet has changed traditional tourism services in significant ways.
They are eager to work with retailers and suppliers to establish several thousand O2O stores and themed coffee houses in more than 100 Chinese cities within three years, offering tourism services.
Related:
Scenery of tea garden in China's Hubei