Canada lures tourists with film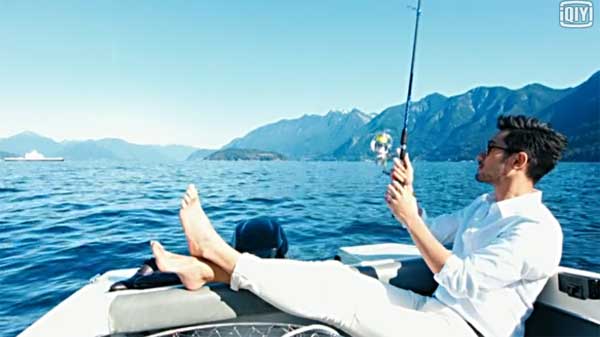 A screen capture of a promotional video actor and model Godfrey Gao shot with the Canadian Tourism Commission. [Photo/Agencies]
A short film of Taiwan model and actor Godfrey Gao presenting interesting experiences in Canada for the Chinese public, was launched by the Canadian Tourism Commission on March 31.
The short film focuses on urban life, food, wine, leisure, culture, arts, festival celebrations, nature, wild animals, outdoor expedition, train and self-drive travel and cruising in Canada. The commission released a similar film in June last year.
"The film received positive feedback last year," says Derek Galpin, managing director for China at the Canadian Tourism Commission. "We hope the film can open the eyes of Chinese tourists' and satisfy their growing travel requirements and changing hobbies," he says.
More than 22 million people have viewed last year's film on major Chinese streaming websites, such as Youku, Pptv, Sohu and LeTV, according to the tourism commission.
More than 450,000 Chinese tourists traveled to Canada last year, up 28.8 percent over the previous year.
China and Canada have started issuing reciprocal visas. Multiple-entry visas for business, travel or family visits are being granted, with the longest validity being 10 years.
"It's easy (for Chinese tourists) to get a visa now," says Galpin.
The number of flights between China and Canada are also set to increase. The Air China will launch non-stop flight between Beijing and Montreal, and the China Eastern Airlines will open flights connecting Kunming, Shanghai and Vancouver.
Related: