UK to refund Chinese tourists visa fee from 2015 to 2017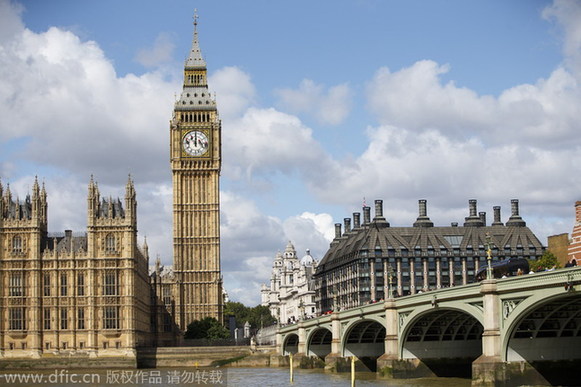 [Photo/IC]
From 2015 to 2017, Britain will refund the visa fee to 25,000 Chinese tourists who visit Britain with tour groups. UK Chancellor of the Exchequer George Osborne announced the new initiative in last week's annual UK-China economic summit in London.
The new visa policy aims at further enhancing the two countries' cooperation and development in the field of tourism.
UK Secretary of State for Culture, Media and Sport, Sajid Javid, said:"We intend to encourage more Chinese tourists to visit Britain, to experience the unique culture of UK, the rich resources of our historical legacy and spectacular natural scenery; also our world-class museums and vibrant cosmopolitan cities. We are well prepared to greet the ever-increasing number of Chinese tourists."
In 2013, the number of Chinese visitors who travelled to the UK was 196,000, 10% up from the previous year. They spent a total of 0.492 billion pounds ($0.8 billion) in the UK, an increase of 26.8 percent from 2012.