Drama spurs Chinese tourist boom in South Korea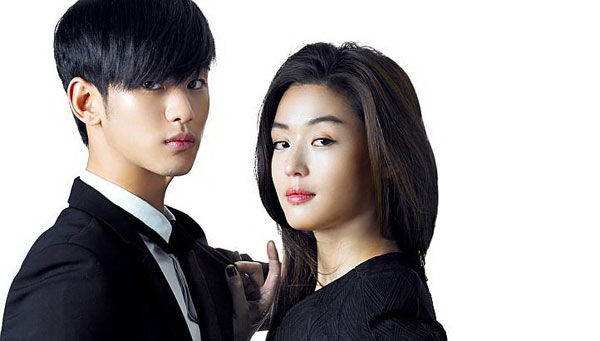 Kim Soo Hyun and Gianna Jun in My Love From The Star.[Photo provided to China Daily]
What do an alien love story, a boy-band and the card game baccarat have in common?
They are helping to attract record numbers of Chinese tourists to South Korea - a boon for the $1.3-trillion economy and a stock market enjoying its third year of gains.
Visitors from China rose 54 percent to 2.7 million in the first half, enticed by South Korea's hit television series, My Love From The Star, K-pop singers and an expanding casino industry.
The influx of Chinese shoppers is helping shield South Korea's economy and boosting President Park Geun-hye's efforts to leverage pop-culture success into thriving fashion, cosmetics and services industries.
Amorepacific Corp, the face-cream maker whose advertisements include Gianna Jun, the female lead from My Love, surged 105 percent this year through Aug 20, while Hotel Shilla, which got 76 percent of sales from Chinese visitors last year, rose 92 percent.
Juhn Chong-kyu, a strategist at Samsung Securities in Seoul, says: "We've found the growth engine for the country's consumption market. Considering that this trend will continue for the next three to five years, it's an investment opportunity you can have faith in."
South Korea's biggest brokerage by market value has Amorepacific, Hotel Shilla and casino-operator Paradise among its top stock picks, according to a July 29 report.
Amorepacific and Hotel Shilla both climbed 3.9 percent to records on Tuesday in Seoul, while Paradise added 0.4 percent. The benchmark Kospi index rose some 0.9 percent.