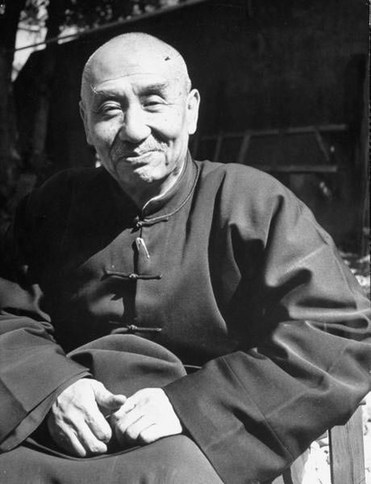 Shanxi native Yan Xishan was one of the most famous warlords of the early 20th century in China.
I learned about Yan Xishan for the first time in a Chinese-language textbook in primary school in the early 1990s. The "reactionary" and his soldiers killed a young unyielding revolutionary hero Liu Hulan with a woodchopper, in front of hundreds of villagers.
The second time I read about Yan was in my college library in 2000. I then realized that a cruel reactionary could also have other sides.
More books on Yan and written by him have been published recently. I now have more sources of information to learn more about him as a person.
Yan is now recognized as one of the most noteworthy warlords active from the 1910s to 1940s, not for his military achievement, but for his governance and thoughts.
The son of a wealthy banker family who grew up in a landed gentry environment in Shanxi, Yan strongly believed in mercantilism, physiocracy and Confucianism.
His education in Japan's Imperial Military Academy and contact with doctors from the West in 1918 as they helped him to control and treat an epidemic in Shanxi broadened his horizons and consolidated his determination to modernize the backward agricultural province, both industrially and socially.
Inspired by the former Soviet Union's five-year plan development model, he made a 10-year plan to develop Shanxi from the 1930s to 1940s, during which it achieved remarkable economic growth.
He implemented four-year free compulsory education in Shanxi from the 1920s, the earliest in China, established industries around Shanxi's rich coal resources, and built one of the most developed railway systems in China at that time.