Hotel roundup
Celebrity guests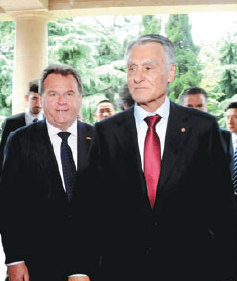 President Anibal Cavaco Silvaof Portugal is welcomed by Howard Bennett (left), managing director of the Radisson Blu Plaza Xing Guo Hotel in Shanghai.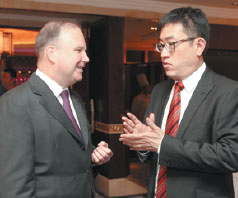 John Rice, general manager of China World Hotel, Beijing chats with Dane Cheng, Cathay Pacific's general manager China. The hotel is offering new in-flight Chinese menus for passengers flying with Dragon Air.
Open for business
The new Pullman Shanghai South, built by the Zstar Group, is now part f the Shanghai skyline. Located in the heart of the city, this 23-story hotel enjoys the convenience of the South Xujiahui district, the nearby Shanghai South Railway Station, and is just 20-minute drive from Shanghai Hongqiao International Airport.
What's new on the tables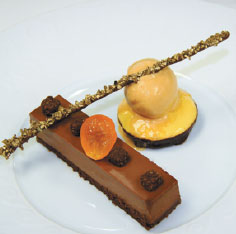 Jumeirah Himalayas Hotel Shanghai will host Burj Al Arab's award-winning executive pastry chef Johannes Bonin during its Jumeirah Restaurant Week from May 28 to June 2. The Grill Room and Arte Cafe will feature a selection of his signature desserts. On May 31, the chef will join Jumeirah Himalayas Hotel Shanghai's executive chef Tobias Pfister to present a three-course cooking master-class at the Grill Room. 021-3858-0888
Leonardo at Hilton Shanghai is presenting Australian rock lobster for its summer menu. The lobster organic salad, lobster risotto and Australian rock lobster cooked different ways are available June 1 to July 31. 021-6248-7777 Ext 1850
Kerry Hotel, Beijing is holding a Taiwan food festival from June 4 to 14 with three chefs from Shangri-La Taipei. 010-8565-2088
Regent Beijing's Daccapo Italian restaurant is hosting a wine pairing dinner to embrace summer in a spectacular fashion. It's 480 yuan per person for five courses and wines. 010-8522-1888 Ext 5650
The Ritz-Carlton, Beijing is holding an Italian Week from June 2 at its Barolo restaurant, where guests will have a chance to savor authentic Italian food. It is available at 388 yuan per person. 010-5908-8151
Appointment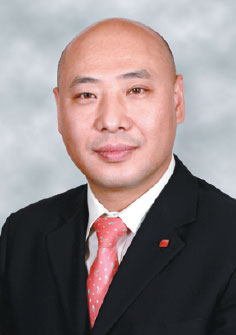 Zuo Zhiping has been appointed General Manager of Traders Hotel, Shenyang.
)