Getting a good night's sleep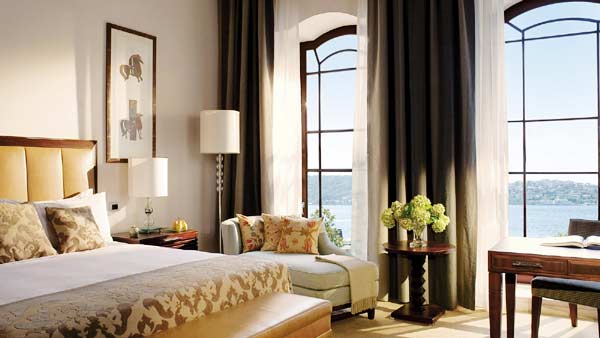 A survey about sleep preferences indicates that the bed is one fundamental factor for a perfect night's sleep. [Photo provided to China Daily]
A hotel anywhere in the world has one major priority, and that is to ensure its guests get a good rest. But how do they know how to do this? Enterprising hoteliers turn to the experts.
Global market research company Ipsos recently unveiled a survey about sleep preferences among 3,148 travelers in China, the United Kingdom, the United States and Russia who have stayed in a hotel, commissioned by Four Seasons Hotels & Resorts.
"We commissioned this survey to keep in touch with the evolving needs of hotel guests as we further enhance the Four Seasons sleep experience. By surveying guests across geographies and demographics we gained a valuable snap shot of sleep preferences today," says Dana Kalczak, vice-president of design for Four Seasons Hotels and Resorts.
"The survey results were key in supporting our belief that hotel guests want a more customized sleep experience offered through the new customizable Four Seasons bed."
The study shows that a good sleep is important to all travelers. About half of the Chinese subjects said a bad night's sleep had negative effect on their work and leisure activities the next day.
Respondents had different bedtime rituals that were important to their sleep routine. Chinese and Russians prefer hot showers or a bath while the Americans like watching TV and the British prefer reading a good book.
What would distract them from a good night's sleep? Noise was the top factor in all four countries. Chinese tourists also listed unpleasant odors, a lack of fresh air and uncomfortable bedding.
International travelers split their view on mattress choices.