World-class spa and wellness service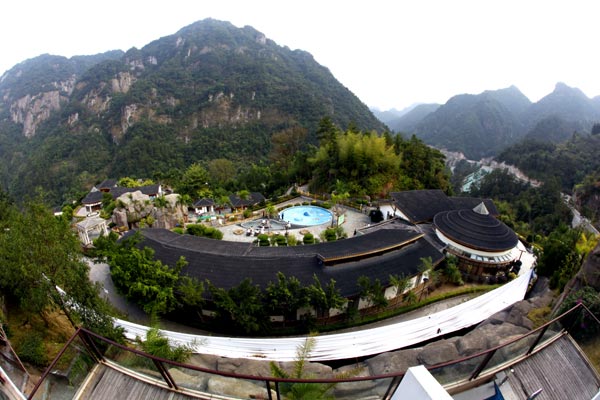 Yu Hot Spring is a top spa recreation center in Yongtai county,Fuzhou,Fujian province.Photo provided to China Daily
Wisps of clouds have grown larger and the sky has turned gray. It seems as if it could rain at any moment, but no one around me seems to be bothered.
That's because we are wallowing around in a vast pool of thermal water. I don't know how exactly others feel, but I take such great delight in having my back and shoulders pummeled by bubbles that I would stay submerged up to my neck all night, if I had not been advised not to soak in the water for longer than half an hour.
I'm visiting Yu Hot Spring, a top-notch spa recreation center in Yongtai county, Fuzhou, capital of Fujian province.
Yongtai is a place blessed with abundant hot spring resources. To date, 13 mineral-enriched hot springs have been found in the county.
As the Yu Hot Spring is set against a stunning backdrop of the craggy Mount Qingyun, a famous local tourist attraction covered in verdant foliage, it easily stands out among bathing sites.
It took my breath away when I first entered the spa resort. The mountain air is fresh as a vast bread basket and soft as a butterfly's wing.
With many regions in the country plagued by smog, I feel that breathing fresh air is a treat.
The dreamy mountain mist, singing birds and leafy plants create a fairy tale-like vibe in the daytime, while the euphoric tranquility at night adds to the waters' soothing magic.