Hong Kong Disneyland enjoys fourth record-breaking year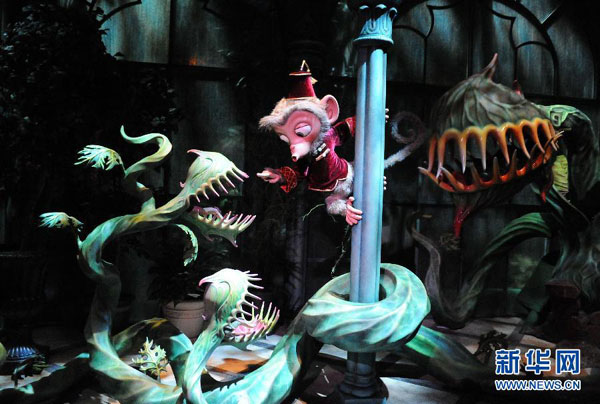 [Photo/Xinhua]
Hong Kong Disneyland reported Monday for the fourth consecutive year of record revenue, attendance, hotel occupancy and guest spending for the 2013 fiscal year.
In total, the Hong Kong Disneyland Resort generated 4,896 million HK dollars (about 631 million U.S. dollars in revenue, up 15 percent from the previous year, while net profit more than doubled to 242 million HK dollars.
It also announced a plan to build a new hotel at the resort, which will add another 750 hotel rooms to its existing inventory. The new hotel will offer guests an immersive and uniquely Disney resort-style experience that is dedicated to the spirit of exploration and celebrates exotic locations from around the world.
The hotel is to open by early 2017, according to the company.
New initiatives in the following years include a brand new night-time spectacular called "Disney Paint the Night" in 2014, 10th anniversary celebration offerings in 2015 and a new themed area based on Marvel's Iron Man franchise in late 2016.
"The Hong Kong Disneyland Resort enjoyed a successful fiscal year in 2013. We are pleased to be able to contribute to the Hong Kong tourism sector, and look forward to another year of growth and improvement that continues to meet our high standards," said Andrew Kam, Managing Director of Hong Kong Disneyland.
The resort broke previous attendance records, reaching an all- time high of 7.4 million guests. The results are attributed to expansion efforts, strong marketing, effective management strategies and positive tourism growth during the fiscal year.
Steady growth was registered across the three main sources of guests from the local community, mainland China and international markets, with the latter two accounting for about two-thirds of total guests. Overall hotel occupancy was at a new high of 94 percent for fiscal 2013, while guest spending broke records with a 6 percent year-on-year increase.