Xisha islands to become China's latest ecotourist paradise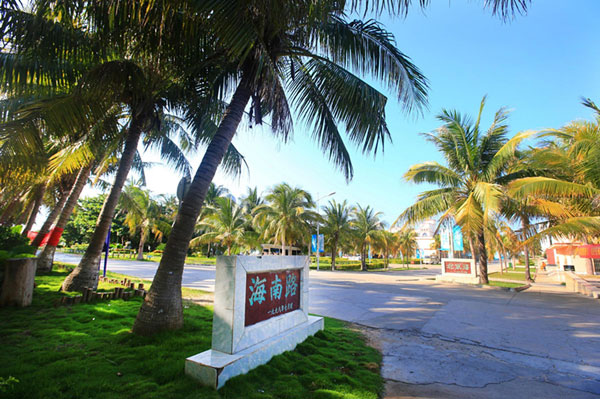 A sign at Woody Island, which is the center of government for Sansha.[Photo/Xinhua]
The Xisha Islands in the South China Sea are to become China's latest tourist hotspot, the provincial governor said Sunday.
Cruises to the islands, around 180 nautical miles away from the nearest port, got underway on a trial basis in April 2013. The trip to Xisha on the Coconut Princess, takes about 20 hours from Haikou, the main port of Hainan, China's southernmost province.
Tourists have to eat and sleep onboard the cruise ship to protect the fragile local environment and because of shortages of basic supplies, especially water.
By November 2013, the Coconut Princess had made 12 trips and taken more than 1,700 tourists to watch the sunrise and swim among the reefs and sandy shoals, according to cruise operator Hainan Strait Shipping Co.
"Hainan will work to expand Xisha tourism and improve its quality in 2014," aid Jiang Dingzhi, governor of the province, in a report to the provincial legislature's annual meeting on Sunday.
Hainan Strait Shipping plans to commission a new vessel this year, twice the size of the Coconut Princess and better equipped, said Chen Bo, secretary of the company's board .