Having fun in Beijing during your 72 hours visa-free transit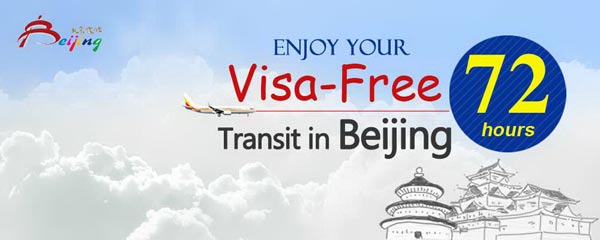 Are you facing a transit in Beijing with some time to kill?Are you looking for something fun to do? While travelling in Beijing without experiencing some famous cultural activities would be a shame. Now, if you are already in a mood for amusing yourself, let's take an adventure with Chinatraveldepot.com.
Since January 1st 2013 visitors who hold a passport issued by any of the 45 countries eligible for Beijing's 72-hour visa-free transit policy that will remain in Beijing for no more than 72 hours while in transit can apply for 72-hours visa free transit stay in Beijing. If you fulfill all the necessary requirements for a visa-free transit stay in Beijing, you can check by clicking here and read everything you need to know about this new policy.
Gaming in Beijing: Amusemen Arcades
Amusement arcades mainly provide you machines that work with tokens.[Photo provided to chinadaily.com.cn]
Visiting an amusement arcade has always been considered to be a best way to ralax. These venues were very popular in the 1990's. Although they are not as popular as before, amusement arcades are still common in China. So, save some time and stop by an amusement arcade during your transit. The time you spend there will turn out to be an amazing moment for you to relax, have fun and wake your inner child up. The best place to find an amusement arcade is a shopping mall.
Generally, it is located on the top floor or in the underground. It mainly provides you machines that work with tokens. Each token costs 2RMB, and one token is usually redeemed for one game. Moreover, when you win a game, you will receive some additional tokens. Once you get enough rewards, you can exchange them for numerous prizes like puppets, bags, or bicycles. Make the best of your transit and eliminate all your travel fatigue in amusement arcades in Beijing.