Black is losing its luster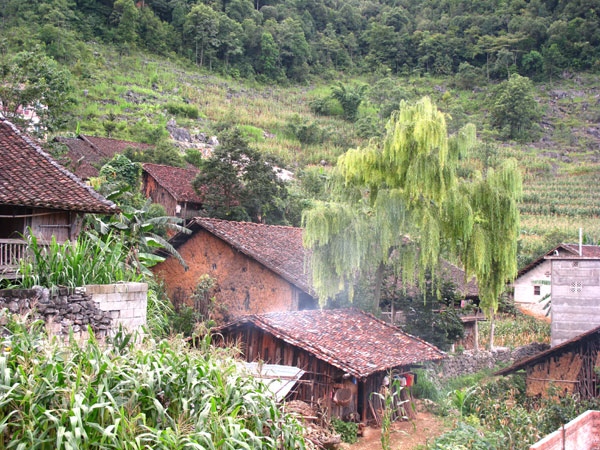 Most houses in Dawen village are three-story and built of wood, mud and pottery tiles. Photos by Huo Yan and Li Yang / China Daily
Members of the Heiyi (black-clothed) Zhuang ethnic group still maintain their traditional lifestyle. But villagers worry it is fast disappearing. Li Yang visits them in Napo county, Guangxi Zhuang autonomous region.
Dawen village is nestled in the mountains near China's border with Vietnam. The nearest town is Longhe in Napo county, which is two hours' walk away.
The village is home to people of Heiyi (black-clothed) Zhuang.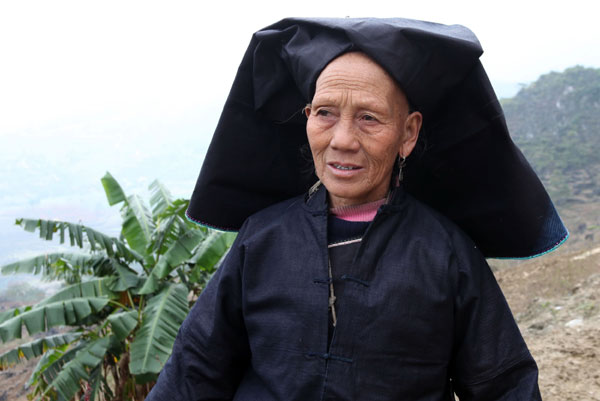 Residents of the village are mainly elderly, women and children.
The Zhuang ethnic group, with a 15 million population, is the largest ethnic group after Han Chinese in China. Of the 12 branches of the ethnic group, Heiyi Zhuang is the only one that still maintains their traditional lifestyle.
The people make and wear black clothes and hoods. Legend has it that their ancestors were once protected by the color of indigo from monsters in dark forests.