Blue sky, blue sea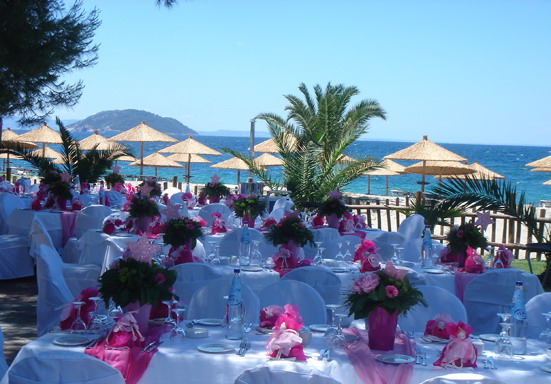 From a family-style retreat to a posh hotel-casino complex, Greece's seaside beckons tourists looking for a bargain with quality and locals who still know how to have a good time, Mike Peters discovers.
Recent TV reports about Greece, with its financial crisis and street protests over the country's austerity measures, don't make it look like party central. But drop into the country for a few days of relaxation, and it's suddenly clear why Greece has long been the word for an idyllic holiday.
I'm hanging out on a beach that could be on a postcard or in a Disney film. The sea gleams before us in jewel tones: first a bright band of turquoise, then an expanse of cobalt blue as far as the eye can see.
About a dozen Chinese entrepreneurs in the food-and-beverage business are in my tour group, stretched out on the Peloponnese shore with me. A cellphone rings near us, and I jump up for a little pantomime - grabbing my own phone, scowling at it like a cartoon pirate, and winding my arm back as if I'm about to hurl the offending little gizmo into the sea.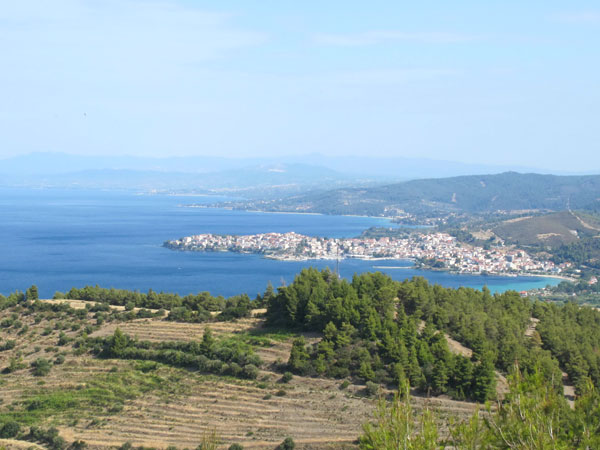 From the mountaintop above Chalkidiki, guests can see vineyards and the nearby village of New Marmaras. Photos by Mike Peters / China Daily
Barks of laughter erupt around me. I speak neither Chinese nor Greek, but I'm talkin' their language.
It's chill-out time. A waiter from one of the bars along the shore path strolls by in case I crave a mojito. A few minutes later, another solicitous soul wonders if I'd like a cappuccino.
A fellow could get used to this. There are vineyards to tour, and our hosts at each winery are eager to know what we thought of the chardonnay. And the sauv blanc. And the sparkling rose. And the pinot noir. And the Man, this wine tasting is a lot of work before lunch!
The trip sponsors, who were in fact working, were eager to make us feel aglow with "the spirit of Greece".
That didn't run all the way to dancing on tables or breaking any plates - this wasn't a Disney movie after all. But the Greeks have a great knack for enjoying life, despite the ongoing economic crisis. And while times are tough for many locals, the silver lining for tourists is that Greece is safe and a real bargain for sun-and-fun seekers from anywhere.