Beijing visa waiver policy needs tailor-made products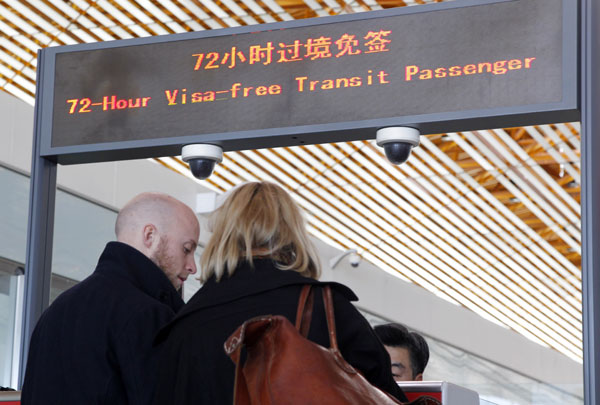 The capital should come up with more tailor-made tourism products and cheaper air tickets to better complement Beijing's 72-hour-visa-waiver, experts said.
Despite more business opportunities and chances to introduce Beijing to the world through the visa exemption policy which started on Jan 1, 2013, the government should come up with cheap air tickets to attract more transit tourists, said Jiang Yiyi, director of the China Tourism Academy's international tourism development.
"Tourists prefer transit stops, either because of a cheaper air ticket or the additional value that the transit stop brings," said Jiang. "Cheap air tickets play a significant role in attracting more foreign visitors."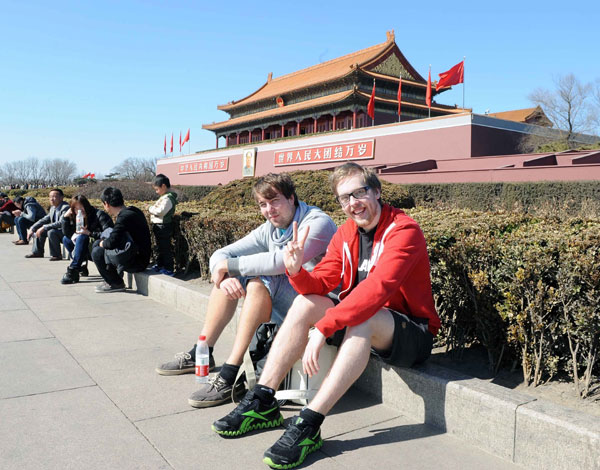 Jiang said further cooperation with the airport and airline companies should result in air ticket discounts, while building an alliance to attract more transit visitors from abroad.
Beijing's visa waiver policy permits transit tourists from 45 countries to spend 72 hours in the city without a visa.
The policy aims to attract more airport transit passengers and increase hotel bookings and boost restaurant and shopping income, according to the Beijing Tourism Development Committee.
Beijing invested 25.08 billion yuan ($4.08 billion) in the tourism industry in the first six months of this year, 8.9 percent of its fixed asset investment.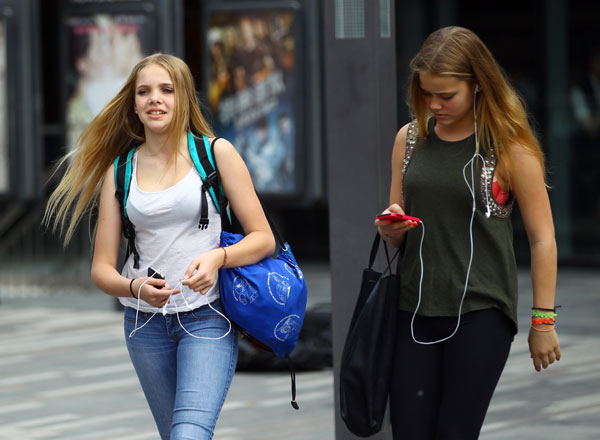 The city's tourism revenue reached 175.98 billion yuan in the first half of the year, a 9.1 percent year-on-year increase.
Yang Jinsong, a professor specializing in international tourism also from the academy, said the capital should further carry out a study on the trips and schedule of the foreign tourists benefiting from the policy and provide them with more tailor-made tourism products.
"We need to know whether they come for business or vacation, so as to come up with more clearly-targeted tourism product and help better present the city," he said.
Yang said the tour agencies, as well, should offer more two-day and three-day visitor packages tailored for the transit tourists.
"Compared with other international tourist destination cities, Beijing still has a lot of work to do to fully tap the potential of its tourism resources."