Explore in-depth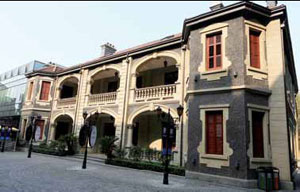 Shanghai's mix of East and West has been attracting people the world over for centuries. The most cosmopolitan and international of all Chinese cities is now the country's financial center.
But here, you will also find well-preserved enclaves of times past below the backdrop of modern streets and skyscrapers. Many roads hark back to the colorful 1920s and 1930s of Western-style houses, making the Paris of the East a historic city in its own right.
Last month, we introduced a few must-see places for any short stay in Shanghai such as the iconic Bund, Tianzifang and Jing'an Temple. Here are a few more attractions in the area to help complete the list.
Click here for more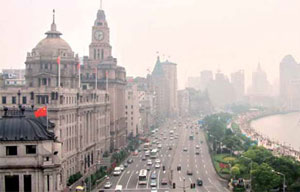 As the largest city in China and one of its most vibrant urban centers, Shanghai continues to attract visitors from home and abroad eager to explore this eastern metropolis.
Once a paradise for thrill-seekers and adventurers, Shanghai has regained its economic and cultural glory in the past few decades. It is both a financial center and a global port. The city of more than 23 million people also made worldwide headlines in 2010 when it hosted the World Expo.
Click here for more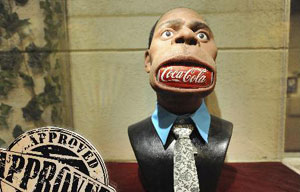 Bored of life? Step into the shockingly odd world of the Believe It or Not Museum, which has newly opened in Shanghai and thrill at the more than 200 exotic exhibits collected from all over the world.
US cartoonist and explorer Robert Ripley (1890-1949), creator of the Believe It or Not brand, displayed his first collection of oddities at the Chicago World's Fair in 1933, filling the exhibition hall with hundreds of genuine artifacts he had gathered from his travels to more than 200 countries.
Click here for more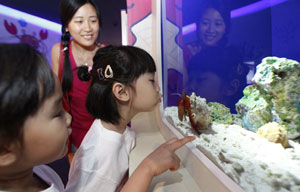 Looking for a fun and educational trip for children over the summer vacation? Take them to Shanghai's Changfeng Ocean World where they can not only visit an exhibition of rare shrimp and crabs, but come face-to-face with beluga whales and other underwater animals from around the world.
More than 20 rare species of shrimp and crabs are on display in one of the city's largest aquariums located 13 meters beneath an ornamental lake in Changfeng Park.
Most of the shrimp and crabs are only a few centimeters long, and rest leisurely in a line of glass tanks set in the walls of a tunnel.
Click here for more