A world as wonky as Wonka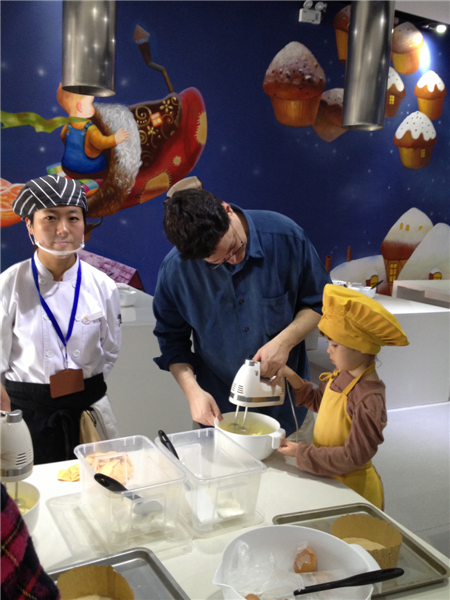 The chocolate park stages DIY baking and other contests. Provided to China Daily
China's first chocolate-themed park is staging family-friendly events to offer a sweet summer vacation for children. It offers much of Willy Wonka's candy land depicted in the seminal children's book Charlie and the Chocolate Factory.
The bulk of the more than 300,000-square-meter Shanghai Chocolate Happy Land is built with eight renovated 2010 Shanghai World Expo pavilions. It opened in January. The park proffers exhibitions, performances, chocolate tastings and interactive DIY activities.
The buildings are filled with large chocolate sculptures. They must be kept between 20 C and 25 C, and the humidity must remain between 40 to 50 percent to prevent melting, park manager Alex Fang says.
This summer, the park is hosting a "sweetest family" contest involving funny games.
Every half hour, there's a "candy grab" competition, in which contestants use chopsticks to nab round chocolates and place them in a distant bowl.
There are also chocolate castle-building contests in the Children's Fairytale Land, which features chocolate likenesses of such characters as those from Garfield, Hello Kitty and Transformers.
Dads act as porters to move bricks, while moms and kids construct castles. The winners build the tallest and most stable edifice.