Travel Agency Special: Planet Travel always gives you a world of choice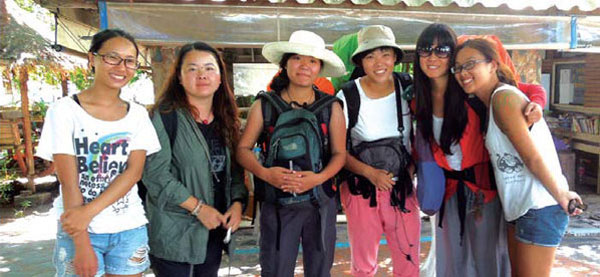 Planet Travel's team is young, considerate and full of vigor. Provided to China Daily
Friendly and efficient, agency says quality is part of journey
Among the many travel agencies in Beijing, Planet Travel is one that targets mostly foreign tourists.
The company, made up of a group of young people who love to travel, uses English as its working language, and provides travel information and documents in English, to ensure "obstacle-free communication with foreign customers", said Liu Yan, company sales manager.
Its covers most tourist destinations in Asia, and is developing new ones. Its employees have personal experience of almost all the destinations.
Planet Travel provides a package of services to individual or family clients and can be used just to book an air ticket or hotel room.
The company does not organize large groups, to make sure customers "can thoroughly relax and enjoy tailor-made service".
Neither do clients have to go to the company to get the travel plan and pay. Instead, Planet Travel employees will go to the clients.
"If you already have a plan, we will make detailed arrangements based on it. And if you don't, you can just give us a general idea or just name a place, then we will recommend one or two plans," Liu said.
Last year the company had a customer who was transferred to Beijing to work for a year before returning to Germany.
He sent a list of his holidays over the year to the company and based on the list the company made elaborate travel plans for him both in China and the region.