Heritage homes made from seaweed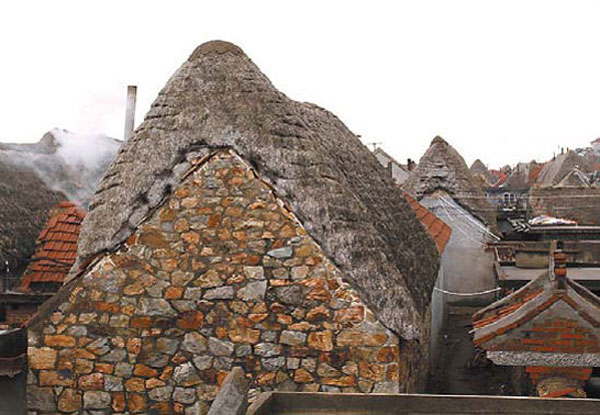 Seaweed bungalows are indigenous architecture in Rongcheng, Shandong province. Photo by Ju Chuanjiang / China Daily
It is a rainy afternoon, a perfect occasion to indulge in nostalgia and share memories with a visitor from afar. Yu Shoushui, 65, is relaxed and eager to count off all the advantages of his little heritage bungalow made from seaweed harvested from the nearby shores.
He has lived here for decades, sharing his home with his 83-year-old mother.
"Nothing, not even a modern two-story building, can persuade me to move out," he declares.
His house, he says, is cool in summer and warm in winter. The grass roof can stand up to the strongest winds, and the house is good looking. But he has to admit that his little hamlet of seaweed bungalows is now a village full of the elderly.
The old folks acknowledge that the modern new homes are indications of the better possibilities of life, but they feel that it is the unique seaweed homes that carry their cultural heritage.
The history of Rongcheng's seaweed bungalows can be traced back to the Qing Dynasty (1644-1911), and they were already common structures from the Yuan Dynasty (1271-1368).
It was said that the ancestors of the Rongcheng villagers started using eel grass as roofing material after they found that the dried grass was very pliable and tough. The tradition was passed down through many generations, each improving on the accidental discovery until it became part of the regional architecture.