Sunshine sanctuary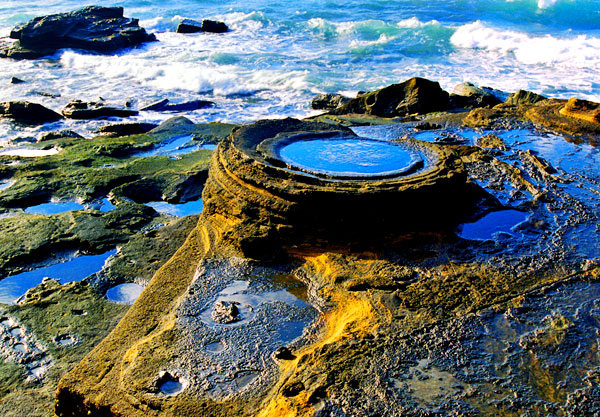 Evidence of volcanic activity is well-preserved and visible all over Weizhou Island, one of the country's largest and youngest volcanic isles. Photos Provided to China Daily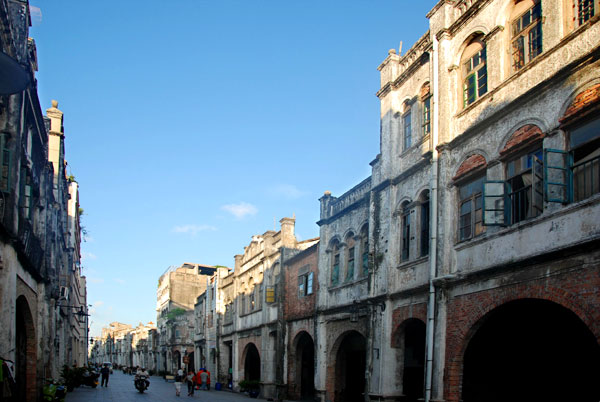 Beihai's Old Street, built in the late 19th century, is flanked by buildings featuring both Chinese and Western architectural elements.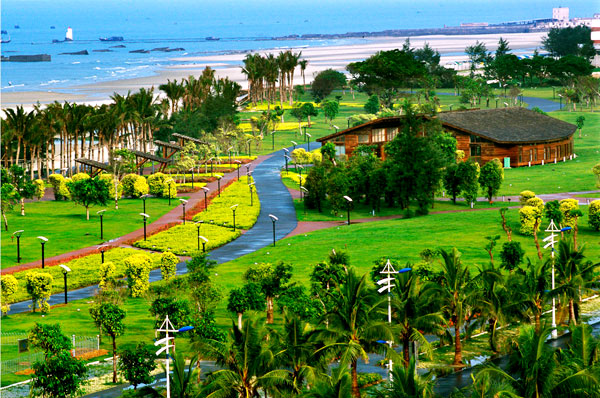 Beihai is covered in lush greenery, even in winter days.
Beihai Park in Beijing is freezing cold in winter, but Beihai in Guangxi Zhuang autonomous region is warm even during the coldest months and is a seaside paradise that is also known for its magnificent pearls. Liu Xiangrui reports.
The winter chills in Beijing make me miss my recent visit - short though it may be - to the warm coastal city of Beihai.

During my three-day stay, I enjoyed the unique charms of the city on the edge of Beibu Gulf of Guangxi Zhuang autonomous region.
The moment we landed, we removed our coats and sweaters. The temperature was hovering around 30 C.
Related: Weizhou Island a volcanic wonder
A young city, Beihai looks clean and tidy with rows of new buildings. The roads are well planned, spacious and decorated with colorful oleander flowers, bougainvillea shrubs, and trees with flowers I did not recognize. Green belts in some parts of the city are as wide as 25 meters.
With water on three sides, Beihai boasts fabulous seascape and beaches.
On the first night, we stayed at a hotel by the shore and the balcony facing the sea offered a breathtaking view.
I head down to the beach immediately after dinner for some fresh sea air and decided to walk barefooted to feel the soft sand massaging the soles of my feet. After a tiring day, the experience rejuvenated me.
We spend the whole of the second day on Weizhou Island, where we not only feasted our eyes on the island's peculiar volcanic landscapes, but also enjoyed the land's fresh seafood and tropical fruits.
We also explore Xingdao Lake in Hepu county, a body of water with little islands spreading like stars across it.
The lake is in fact a huge reservoir. A
film
set built for Outlaws of the Marsh, one of China's four classic fictions, still stands on one of the islands.
Besides the panoramic views, we also have a chance to experience some history with a visit to a museum showcasing relics recently excavated from an ancient tomb group that dates back 2,000 years ago. The fine bronze ware and pottery are evidence of the city's past glory.
But nowadays, Beihai is known for two things - beaches and pearls.
We visit the 24-km Silver Beach at the south of the Beihai Peninsula and the much touted beach does not disappoint. Covered with fine quartz sands, the beach glitters under the sunshine.
It was named as a national-level tourist site in 1992.
We take off our shoes and rush to join other tourists on the beach, playing with the gentle waves, watching powerboats speed by, and observing swimmers flirting with the waves.
After about an hour, we leave reluctantly and arrive at the famous Old Street of Beihai.
The 9-meter wide and 1.5-km long street was first built in the late 19th century. It is still flanked by old buildings, many of which combine traditional Chinese architectural elements with Western ones. They all bear witness to the city's past.
Now the street has turned into an ideal place for tourists to relax at night, with cafes and souvenir shops housed in the old buildings.
The aroma of freshly brewed coffee leads us to Laodao Cafe where the atmosphere is very relaxing, with soft music playing in the background of the coffee shop, which retains a 1960s-look and the walls are scribbled with slogans from those days.
On the last day, we make a trip to a mangrove forest. Beihai has the best-developed and relatively well-preserved mangroves in China.
The Shankou Mangrove Reserve in Beihai covering an area of 8,000 hectares was listed in 2000 as one of UNESCO's World Network of Biosphere Reserves.
It was fun and exciting to enter the mangrove forest through a long floating raft bridge and to be surrounded by greenery in the unique ecosystem.
Before we leave the city, we stop by the Ocean Museum, where a unique collection of live corals and rare shells are on display. There are also pearls, of course.
Later, at a local pearl center, we not only admire some of Beihai's best quality pearls, known for their size and magnificent color, but the shop assistants also show us how pearls are harvested from their shells.
Contact the writer at liuxiangrui@chinadaily.com.cn.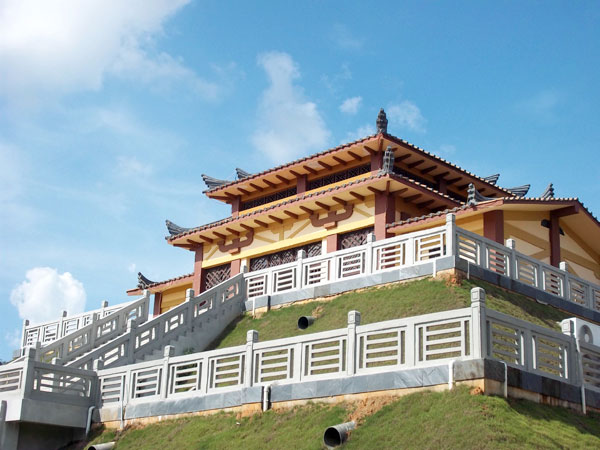 A museum in Hepu county displays relics unearthed from an ancient tomb group dating back 2,000 years ago.