Palace Museum to close Monday afternoons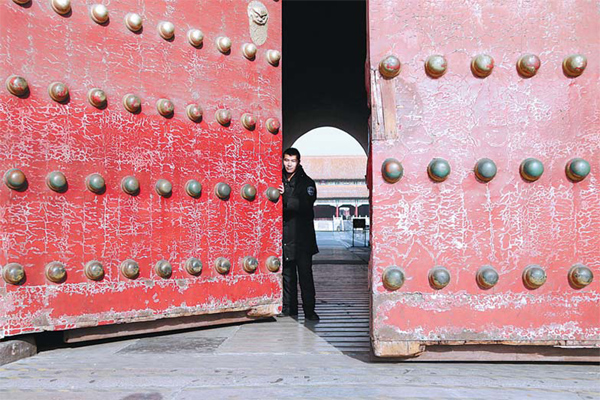 A staff member closes the gate of the Palace Museum in Beijing on Monday morning. It was the first day of the museum's trial to close on Monday afternoons during the off-season, from Jan 1 to March 31. [Photo/China Daily]
The Palace Museum in Beijing is closing on Monday afternoons during the off-season.
The museum will open on Mondays from 8:30 am to noon. Ticket sales will stop at 11 am and ticket checking will stop at 11:10 am.
On Feb 11, the second day of the lunar calendar during the Spring Festival holiday, the museum will be open during its normal hours.
In 2012, the museum's one-day record reached 180,000 visitors, and the annual visits hit 15 million.
The museum has been operating at an overload, said Palace Museum Director Shan Jixiang.
The Palace Museum faced four threats to the exhibits last year, he said. A bronze base outside the Hall of Joyful Longevity was moved 20 meters by someone. In February, an aging electric wire caused smoke to come from a cabinet. In June, a Chinese scholar tree was fractured by lightning. And at the end of last year, a person was caught entering the museum with two bottles of gasoline.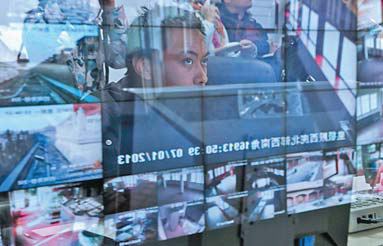 A staff member keeps an eye on exhibits in the Palace Museum through security cameras on Monday. The museum is updating its security system as it will open more areas. [Photo/China Daily]
Although the threats were safely eliminated, the museum will meet more challenges as it opens more areas in the future, Shan stressed.
With the one afternoon off every week from Jan 1 to March 31, when the off-season ends, the Palace Museum will save 38.5 hours during which cultural relics and facilities can be checked and maintained, as well as cleaned.
The construction of an upgraded security system is now 75 percent complete. By the end of the year, there will be cameras monitoring every row of cabinets in more than 8,000 rooms within the museum.
"The cameras will catch it even when an eagle flies past the wall," said Li Xiaocheng, director of the museum's security department.
He also said that the system will be able to monitor the weather, temperature and humidity. And an upgrade of the fireproofing system will be finished by next year.
"We will keep that one afternoon off long term if it works out well," said Shan.
Contact the writer at zhangzixuan@chinadaily.com.cn