A taste of authentic Shanghai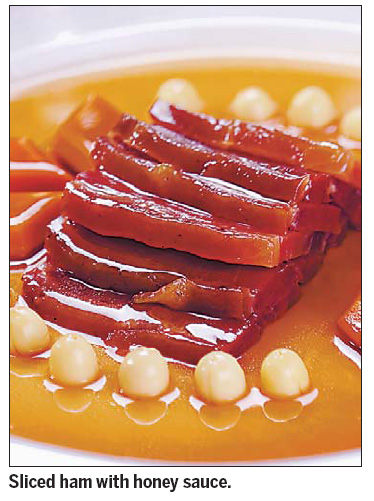 Visitors to the Expo should head to Jade Garden, the city's No 1 Shanghainese restaurant, which has set up two outlets in the Expo Garden, Lu Hong says.
A taste of authentic Shanghai cuisine will be an important and memorable dining experience for visitors to the Expo 2010 Shanghai, especially if they want to better appreciate the traditions and culture of China's most populous city.
In the Expo Garden, there are about 100 Chinese restaurants providing tasty dishes from all parts of the country. But the one that stands out is Jade Garden, which is offering a delightful culinary interpretation of fine dining Shanghai style, known as su zhe hui.
Su zhe hui is a combination of Suzhou and Zhejiang styles, which are widely believed to be the essence of Shanghai cuisine. Since it opened in 1999, the restaurant has won fame for serving traditional and creative Shanghainese cuisine in a sophisticated setting.
Because of this, the restaurant was invited to set up two outlets at the Expo Garden, one in Zone C and another in Zone D. The outlet in Zone C, opposite the Slovakia Pavilion, is in midst of Europe Square, close to a number of popular country pavilions and where dozens of performances and shows are held daily.
The outlet in Zone D, on the Puxi side of the Expo Garden, will impress visitors not only with its delightful food, but also with its view. Diners can enjoy top-notch cuisine while taking in vistas across the Huangpu River to the amazing architecture of the Expo pavilions and incredible skyline of Pudong.