Town God Temple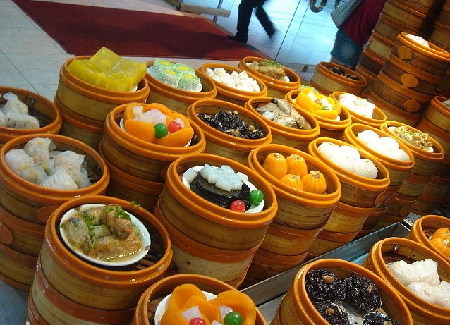 Speaking of Shanghai snacks, Town God Temple snacks is a must-try. In almost every large and medium-sized city in China, one can find a Chenghuang Temple or Town God Temple. In the temple, sits a statue of the town god. Usually, there are one or two sacrificial ceremonies each year. The ceremonies are important occasions for both old and young.
Old Town God Temple Snack Street in Shanghai: Located in Huangpu District, the Old Town God Temple Snack Street is about ten minutes' walk away from the South Bund Area. It is an ideal dining place during your compact sightseeing schedule. The Old Town God Temple area deserves the name of 'Shanghai Snack Kingdom'. It is a time-honored and the largest snack street featuring the most famous restaurants and eateries in Shanghai.
In accordance with the architectural style of the nearby ancient Yuyuan Garden, restaurants in the Old Town God Temple Snack Street are all constructed following a style of Ming and Qing Dynasties. In addition, a snack plaza of thousands of square meters is included. You can almost find all the Shanghai snacks here, including Nanxiang Steamed Stuffed Buns, Crab-Yellow Pastries, Fried Stuffed Buns, Chop Rice Cakes, Vegetable Stuffed Buns, and Cream Spiced Beans. Various snacks of other areas in China are also available.