Road less traveled: Qibao ancient town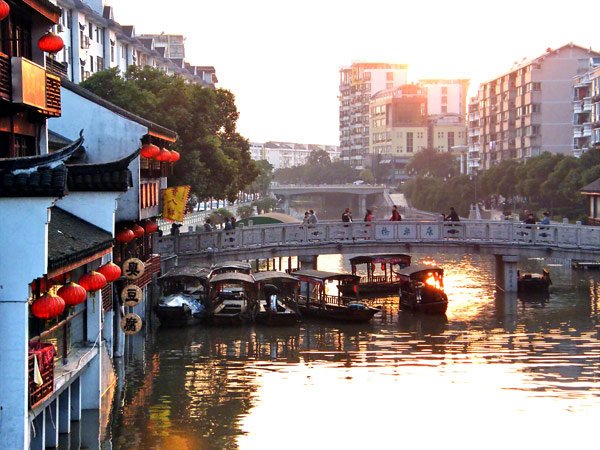 Qibao is a fine example of the beautiful water towns along the Yangtze River. Jing Wei/For China Daily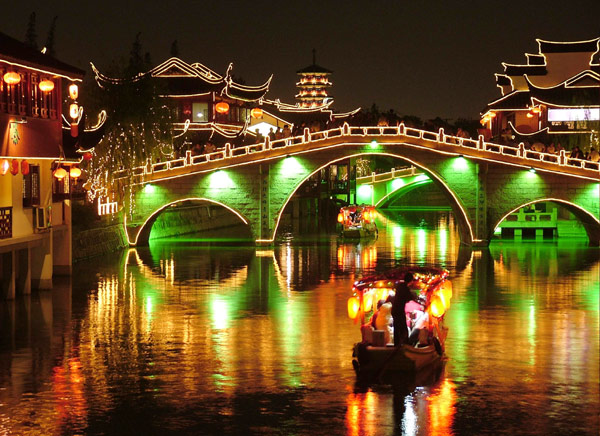 Qibao is a fine example of the beautiful water towns along the Yangtze River. Jing Wei/For China Daily
For those who want to integrate into the life of the locals, try Shanghai's ancient town of Qibao.
Apart from the ancient-style buildings, stone bridges and small rivers, the town is a food haven.
Feast your eyes on the ancient-style buildings before heading to the food street where your stomach will control your mind.
Dozens of traditional food from the Yangtze Delta region can be found in Qibao. And it is easy to find where the main food thoroughfare is - just follow the human traffic and be led by your nose.
Visitors will be spoiled for choice with the selection of cuisines. So, take time to see what's available before settling on one store.
One of the must-try delicacies is dumpling dessert. It is steaming white and soft rice balls that are usually placed in a blue and white porcelain bowl. Do not put the whole ball into the mouth because the black sesame paste inside the ball might scald the tongue. Instead, take a small bite so that the black sesame can cool off a little before you gulp the whole dumpling.
There are also round shaped molds filled with caramel colored cake - another local favorite. It is the crabapple cake, which is made of peanuts. It tastes slightly sweet and smells absolutely mouth watering.
For the gastronomic trip to be complete, also try smelly bean curds, white sugar coated hawthorn balls and boiled mutton, among others.