Where locals go: Tianjin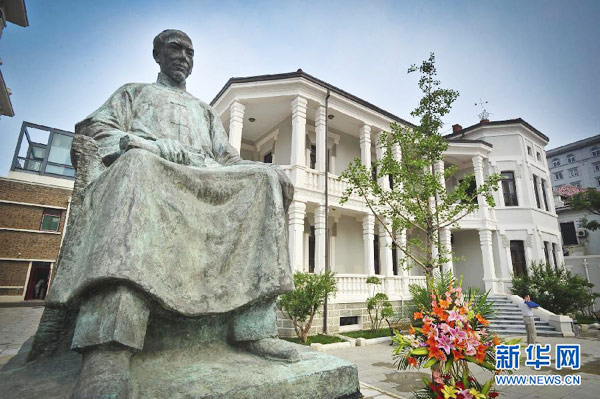 Former residence of Liang Qichao [Photo/Xinhua]
Former residence of Liang Qichao
Two neighboring buildings on the Minzu Road of Tianjin, which used to be the residence and study of scholar Liang Qichao (1873-1929), now stand as the memorial of the reformist who played an important role in China's modern history.
Built on the Marco Polo Road (now Minzu Road) in the former Italian concession, Liang designed the Italian-style two-story residence himself.
Liang named his study Yinbingshi, or "Ice-Drinker's Studio", referring to ancient Chinese philosopher Zhuangzi's words: "This morning I received my charge, and in the evening I drink iced water; am I not feeling the internal heat?"
Living through the transition between the end of China's last monarchy, the Qing Dynasty (1644-1911), and the beginning of the revolution period, Liang called his study "ice-drinker's studio" to express his anxiety about the political situation, and his efforts to reform the society through his writings.
An advocate of constitutional monarchy, Liang was involved in the Hundred Days' Reform movement, which resulted in him spending 15 years in exile. In 1912, Liang returned to China and settled in Tianjin in 1914.
His residence is now a permanent exhibition of his life and work, while his study is kept in its original form to present the environment where Liang wrote most of his late works. Liang's descendants have donated a number of relics to the memorial.
The site is now a part of the Italian Style Town, which, based on the former Italian concession, is the only well-preserved quarter of Italian architecture outside Italy.
Location: 44, 46, Minzu Road, Hebei district, Tianjin