Bars and restaurants in Dalian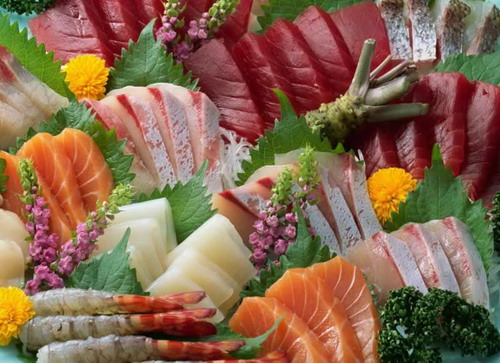 Most of the people of Dalian are descendants of the people of Shandong. Therefore, Dalian cuisine, to some extent, belongs to Shandong cuisine. As an important base for aquatic products, Dalian is rich in fish, shrimp, scallops and seaweed, which are the staple ingredients for Dalian cuisine. In addition, they combine both foreign and domestic styles, forming their own distinctive blend of cuisines that is uniquely Dalian.
Some of Dalian's most famous dishes are: braised prawns with soy sauce, steamed abalone, steamed sea bream, colorful scallops, Dalian shrimp sauce, and quick-fried conch. In addition, barbecue in Dalian is renowned at home and abroad—for instance, the broiled cuttlefish is well-known in China. The barbecue restaurants in Dalian are good places for get-togethers, since they are open till midnight. The recommended barbecue restaurants are Wuyve Seafood Barbecue Restaurant, Taoyuan Barbecue Store, and Seafood Buffet at Prince Hotel.
The catering places in Dalian are plentiful. Some of the first class ones are Everyday Fishery Restaurant, Wanbao Seafood Restaurant, Fuge Seafood Restaurant, Zhongshanyuan Shark's Fin & Stew Store, Store for Seafood-Tasting, and Mr. Ma's Seafood Restaurant. Other popular examples include Guangcai Restaurant, Dalian Bay Restaurant, Heishijiao Restaurant, Shuangshengyuan Food Court, Lao Restaurant, Dapan Fishery Store, Nantuo Fishery Store in Development Zones, Xiaojiuzhou Seafood Restaurant, and Jinshitan Chunni Seafood Restaurant. Most popular restaurants and local snacks restaurants are located on business streets, near the Dalian Railway Station. For example, the underground gourmet plaza of Shengli Square, the 5th Floor of New Mart, the "One-hundred Year" Shopping Mall, and Bayi Street are nice for eating.
Tips: There is almost no fresh seafood between July and August, and therefore it is not suitable to eat the seafood during that time. When eating seafood or barbecue in summer, garlic is a must, to help one adjust to the climate, and avoid stomachache.