Going farther on smaller luxury ships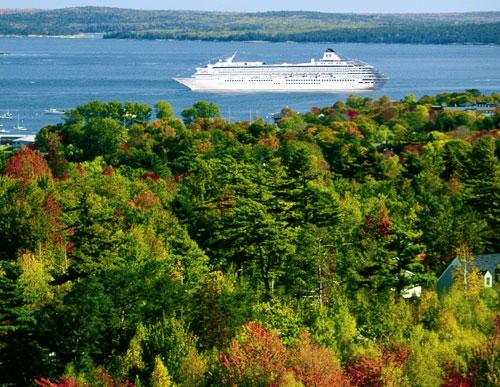 Silversea features luxury small ship journeys./Provided to China Daily
Are you ready for a brand-new experience on the sea?
Silversea will offer new Asia Pacific itineraries for 2012-13, featuring small ship journeys on the Silver Shadow and Silver Whisper cruises to a number of fascinating destinations from Sept to next May.
Starting late October to December this year, the Silver Shadow is offering a series of nine- and 11-day sailings from Hong Kong, Bangkok or Singapore to interesting ports in Thailand, Cambodia and Vietnam.
Related: Spirits lifted by Qingdao festivals
The 115-day world cruise aboard Silver Whisper is a chance for its customers to discover the far reaches of the globe. Because the ship is smaller than many cruise liners, holding just 382 guests, it can call at smaller harbors inaccessible to larger ships.
Starting from Los Angeles on Jan 5, the cruise will make a full circle around the globe following the sun, crossing the equator four times to reach 52 ports in 28 nations - including Papeete, Sydney, Hong Kong, Singapore, Mauritius and Cape Town - before its arriving in Ft. Lauderdale on May 1.
Silversea's says the 2013 cruise is a blend of luxury and discovery. While the ship is in port, Silversea offers various land adventure and enrichment programs.
Silversea was founded in the 1990s in Italy, offering luxury travel with many features of private, customized service.
The company stepped into Chinese market in 2007, with its own general agent in China, the Mytour Company. Before 2012, its cruise Silver Explorer's regular line has popular among the Chinese high-end customers.
Because of visa limits for Chinese citizens, Silver Whisper's 2013 worldwide trip cannot be offered to Chinese nationals. But there is high demand for featured cruise routes in China, according to the general manager of Mytour, Mango Li.
Silversea is eager to expand its potential in the Asian market, Li says.
The company's marketing reach now goes beyond the first-tier cities, and in the not-too-distant future, Chinese guests will enjoy their own Silversea cruises from China.
China Daily