On the trail of a mythical beast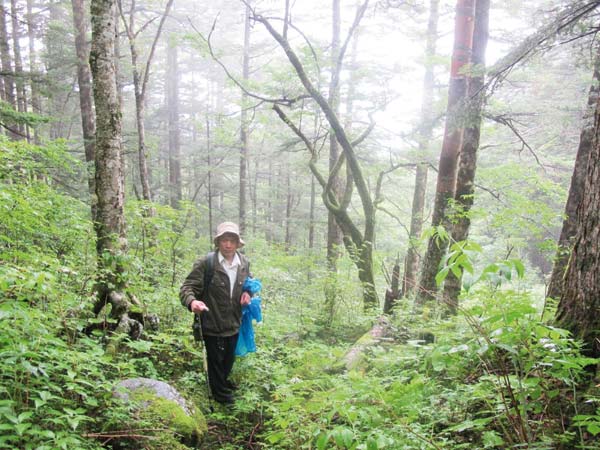 Li Guohua, 62, journeys to the mountains of Shennongjia, Hubei province, in search of the ape-like "Wildman". Photos Provided to China Daily
Li cooks a meal for himself, in the wild, during a trip to find the creature in 1980.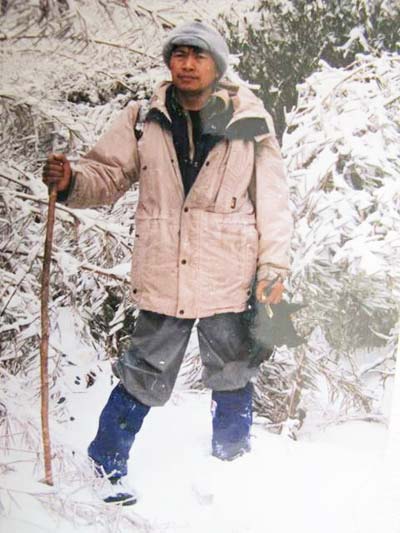 He searches for the Wildman mainly in the winter because trees lose their covering and the light is better.

One man has made it his life mission to track down the mysterious 'Wildman' that is said to be roaming the mountains of Shennongjia. Wang Xiaodong reports in Shennongjia, Hubei province.
For the past three decades, Li Guohua has had just one mission in life: to find the legendary "Wildman" in the thick forests of Hubei province.
He can't recall how many times he almost lost his life to unexpected cold, falling into canyons or fighting bears. He was even mistaken by police for being an armed fugitive when trying to trace the ape-like Wildman in the mountains of Shennongjia, the scene of numerous witness reports of this elusive ape-man.
The retired 62-year-old firmly believes in the existence of Wildman and plans to organize an exploration team.
"Although I am not as vigorous as I used to be, I am still strong enough to climb mountains and with my experience I can guide young team members," he says. "I am sure I will find a Wildman and be able to provide solid evidence if I can get support from others."
Born in Yichang, Hubei province, Li says he has always been a curious person. "I was fascinated by the wilderness and forests when I was a child."
"When I was a boy, I would go to the woods near my home whenever I had a chance. I would roam there for hours, hunting birds and tasting different wild fruits, and hurried back home only when it began to get dark."
Li's first encounter with the Wildman was in 1972, when he found several "big footprints" while working in Muyu town as a logger.
"I had heard many stories about the Wildman. After I saw the big footprints my curiosity soared and I was convinced there must be such a creature in the forest."
Four years later he was working as an actor when he started his search.
"I heard five officials encountered a strange creature when driving on a mountain road. Locals talked about this for several days and I found it hard to calm down."
As his fellow performers in the troupe traveled to Wuhan for training, Li took off on his own up the mountain, with just some biscuits, a rope and steel bar.
He didn't find a Wildman but it was his first of many adventures.
"Whenever winter came, I just could not resist the temptation and would involuntarily find myself in forests. It was like I was enchanted," he says.
Li made his journeys of exploration mostly in winter as the light is better because the leaves have fallen, enabling him to find the creature's tracks. He spent days, even months, in the forest.