City guide-Shanghai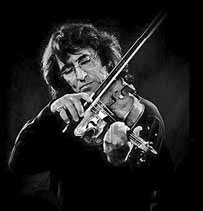 Bashmet, viola!
Through his virtuosity, strength and intelligence, Yuri Bashmet has given the viola a new prominence. In addition to his solo works, Bashmet has toured the world with his own chamber orchestra, the Moscow Soloists.
Bashmet not only puts his mark on new scores but also revitalizes and improvises old music.
7:15 pm, May 23. Shanghai Grand Theater, 300 People's Avenue. 021- 6386-8686.
Solid art
The latest solo exhibition by artist Shi Qing uses a famous Karl Marx's quote, All That Is Solid Melts into Air, as the title.
The show displays materials from his studio, experimental models, and semi-finished works. He draws inspirations from landscape images in different historic time or from his personal experience.
10 am-5 pm, May 26-June 30. ShanghART H-Space, Bldg 18, 50 Moganshan Lu. 021-6359-3923.
Life and belief
Leo Xu Projects presents What Why How, Shanghai's first solo exhibition of Hangzhou-based Cheng Ran, a young artist critically acclaimed for his distinctive visual language and style.
Titled after a video Cheng Ran made in 2010, the exhibition premieres four latest films produced over the past year. The show examines the significance of life and belief through monologues.
10 am-5 pm, until May 27. Leo Xu Projects, Lane 49, Bldg 3, Fuxing Xilu. 021-3461-1245