190m Chinese watched Sochi Olympics: IOC
Updated: 2014-02-19 19:22:05
( Xinhua)
SOCHI - The IOC said here on Wednesday that viewing figures for the Sochi Winter Olympic Games have set a historic record.
Timo Lumme, managing director of Olympic television and marketing, said at a press conference that the global broadcast is bigger than ever before for an Olympic Winter Game.
He said, "464 television channels are showing coverage of the Sochi Games versus 240 in Vancouver. That breaks down into 310 free-to-air channels against 128 in Vancouver, and 154 pay channels against 112 in Vancouver.
"We have more digital channels than ever before. We now have more than 230 digital destinations across the world broadcasting the Games which breaks down into 155 websites and 75 apps."
"In Russia, over three-quarters of the Russian people have watched some coverage of the Olympic Winter Games. In the US, over half of the US population has been watching so far. In Canada, 90 percent of Canadians have watched some coverage and in Korea, two-thirds of Koreans have watched some coverage. In China 190 million people so far have watched at least 15 minutes of coverage."
China Daily in Sochi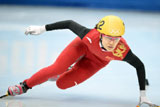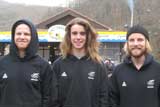 7
3
2
5
5
7
5
3
6
5
1
1
4
7
5
4
6
4