Xi's Sochi visit to deepen Sino-Russian ties
Updated: 2014-02-02 23:19:03
( Xinhua)
BEIJING - Russia, for the second time, will be Chinese President Xi Jinping's first foreign destination of a year.
In March 2013, Xi took a state visit to Russia a few days after he took office as Chinese President.
Xi's announced Russian stay from February 6 to 8 and scheduled attendance to the opening ceremony of the Sochi Winter Olympic Games will be his first foreign trip in 2014.
It will also be the first attendance by a Chinese president at a major overseas sports event, signaling China's strong support for the Olympics and Russia's efforts to host the games.
Vladimir Putin, then Russian Prime Minister, attended the opening ceremony of the Beijing Olympics in August 2008.
Prof. Yuri Tavrovsky at the Moscow-based Peoples' Friendship University of Russia, told Xinhua that it is a new step of bilateral ties that state leaders extend their interactions from traditional diplomatic occasions to less formal ones such as cultural and sports events.
Last year, besides Xi's state visit, the Chinese president and Russian President Putin met four times at international events.
They were the BRICS summit in Durban of South Africa, the G20 summit in St. Petersburg of Russia, the Shanghai Cooperation Organization summit in Bishkek of Kyrgyzstan and the informal economic leaders' meeting of the Asia-Pacific Economic Cooperation in Bali of Indonesia.
In addition, Russian Prime Minister Dmitry Medvedev visited China in October, holding meetings with President Xi and Premier Li Keqiang.
Li Hui, Chinese ambassador to Russia, told Xinhua that President Xi's state visit last year opened a new page and brought the bilateral relations to a new height.
The two countries have displayed mutual support and understanding on issues that are vital to each other, Ambassador Li said.
As the two neighboring countries mark the 65th anniversary of the establishment of their diplomatic relations in 2014, they are forging stronger and closer ties, under a comprehensive strategic cooperative partnership.
A high-level and strong China-Russia relationship is not only in the interests of both countries, but also serves as an important guarantee of world peace and stability.
China and Russia also worked together on a number of international and regional issues, such as those on Syria and Iran, keeping smooth communication and effective cooperation. ECONOMIC POTENTIAL
During Medvedev's October visit, China and Russia signed an agreement that Russia's biggest oil company Rosneft would supply an additional 10 million tonnes of crude oil to China each year in the coming decade, a deal worth 85 billion U.S. dollars.
A joint-venture oil refinery will be built in Tianjin, with a capacity of processing 16 million tonnes of crude oil each year. China National Petroleum Corporation, the country's largest oil and gas producer and supplier, will hold a 49 percent stake and Rosneft 51 percent.
China imported 24.33 million tonnes of crude oil from Russia in 2012 and has been negotiating on the import of natural gas with Russia.
After the bilateral trade reached a record high of 88 billion U.S. dollars in 2012, the two countries planned to raise the volume to 100 billion U.S. dollars by 2015 and 200 billion U.S. dollars by 2020.
"The biggest chance of economic cooperation may lie in Russia's Far East region, which is near China and currently Russia's major development focus," said Prof. Tavrovsky. "China should take part in the region's development."
The two countries can supplement each other as China has technologies and experience while Russia has natural resources, he added.
WARMING PEOPLE-TO-PEOPLE EXCHANGES
Last year, Chinese cinemas screened the first Russian IMAX 3D film "Stalingrad." The blockbuster topped the Chinese box office with 52.7 million yuan (8.65 million U.S. dollars) on its opening weekend, attracting many middle-aged and elderly people who remembered the Soviet Union movie rush decades ago.
In January, another Russian film "Metro" competed with Chinese and Hollywood productions during China's Spring Festival film season.
The two countries have held three theme years in the past few years. The year 2013 was the Tourism Year of China in Russia, following the Tourism Year of Russia in China in 2012, which were aimed at fostering tourism ties and humanistic exchanges between the two countries.
Before that, there were the China-Russia National Year 2006-2007 and the China-Russia Year of Language 2009-2010.
In 2014 and 2015, the two countries will each host the China-Russia Youth Year of Friendship Exchanges.
"China and Russia set a new model of relations between major powers after the end of the Cold War and found a way of treating each other with respect and cultivating sustainable cooperation," said Xing Guangcheng, an expert on Russia with the Chinese Academy of Social Sciences.
| | |
| --- | --- |
|  Also popular |   |
| |   |
| | |
China Daily in Sochi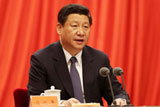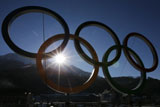 0
0
0
0
0
0
0
0
0
0
0
0
0
0
0