Belgian Leekens appointed head coach of Hungary's national team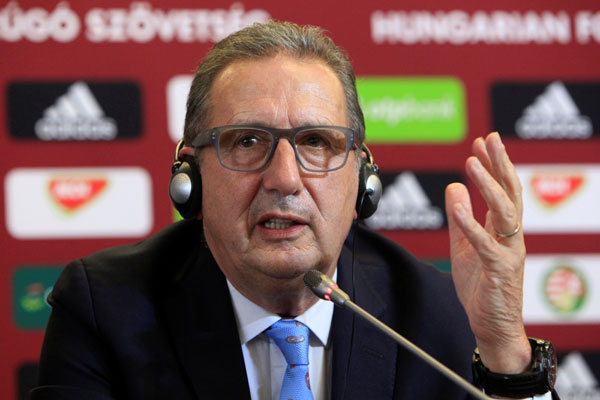 Georges Leekens, new coach of the Hungarian national soccer team, attends a news conference in Telki, Hungary Oct 30, 2017. [Photo/Agencies]
BUDAPEST - Belgian Georges Leekens was appointed as the head coach of Hungary's men's national team, the Hungarian Football Association (MLSZ) announced here on Monday.
MLSZ President Sandor Csanyi said at a press conference in Telki, near Budapest, that Leekens's salary would depend on the team's results, particularly on its qualification for the 2020 European Championship.
Leekens said he was very proud and considered it a great honour that he could serve as the coach of the Hungarian national team.
"I would not have signed the contract if I had any doubt that the Hungarian team is able to make it to the Euro 2020 tournament," he added.
Leekens coached the Belgian men's national team twice, as well as African teams like Tunisia and Algeria.
Hungary's former coach Bernd Storck terminated his contract by mutual agreement on Oct 17 after the Hungarian national team failed to earn a berth of the 2018 FIFA World Cup.