Highlights of 2016 ATP World Tour Final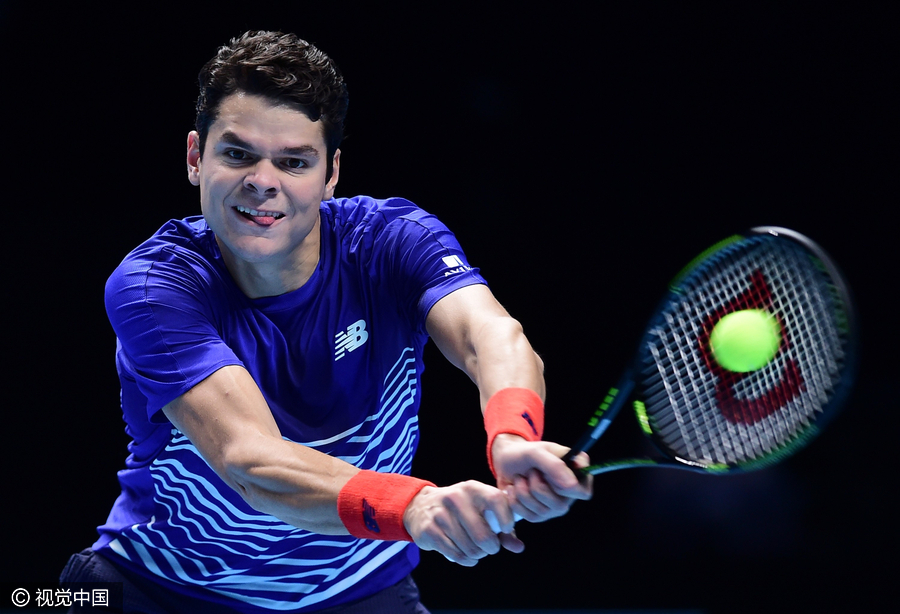 Milos Raonic of Canada in action during his Men's Singles match against Dominic Thiem (not seen) of Austria during day five of the Barclays ATP World Tour Finals at O2 Arena in London, England on November 17, 2016. [Photo/VCG]
LONDON - Fourth seed Milos Raonic reached the semifinals of the ATP World Tour Finals in second place from Group Ivan Lendl on Thursday while second seed Novak Djokovic crushed David Goffin to win all three matches at London's O2 Arena.
Raonic beat first-time qualifier Dominic Thiem of Austria 7-6 (5), 6-3 to improve to a 2-1 record in round-robin play.
"I did a lot of things quite well today," said Raonic. "There's a lot definitely to be proud of, playing under that kind of pressure, because I really wanted to get out of the group stages and I wanted to give myself a chance in the semifinals."
The Canadian could potentially finish 2016 at No 3 in the ATP Rankings.
"It's very big for me," said the Wimbledon finalist. "I had a very big goal of wanting to win my first Slam this year. I came up short on that."