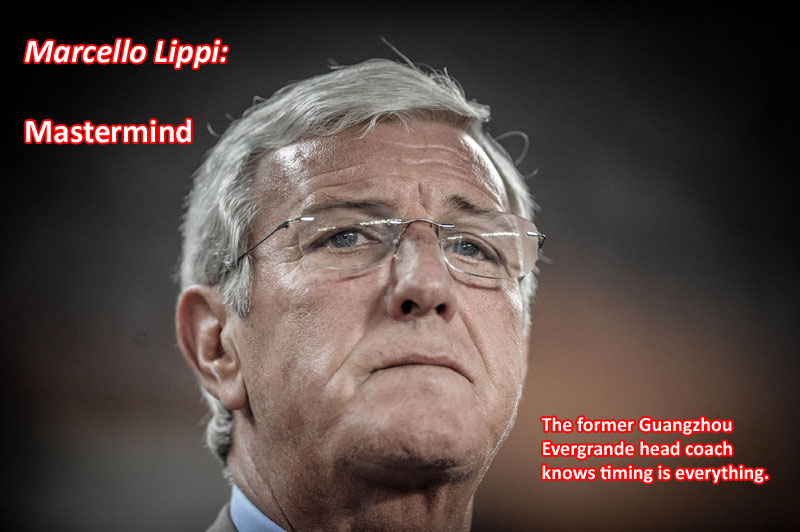 The former Guangzhou Evergrande head coach knows timing is everything. Lippi chose to retreat to behind the scenes in November instead of lingering in the head coach position that he had excelled at after taking the club to four straight Chinese Super League titles and Asian Champions League title.
The Italian may have learned a lesson from his experience of leading Italy in two consecutive World Cup campaigns to vastly different results. Lippi's men lifted the trophy in the 2006 Germany World Cup, but the same group was nearly sent home straight after group stage four years later in South Africa.
With the precedent, Lippi found a way in between that can both shield him away from direct responsibility and maintain his influence at the club. He became the technical director and had his former protégé Fabio Canavarro took over as the head coach.