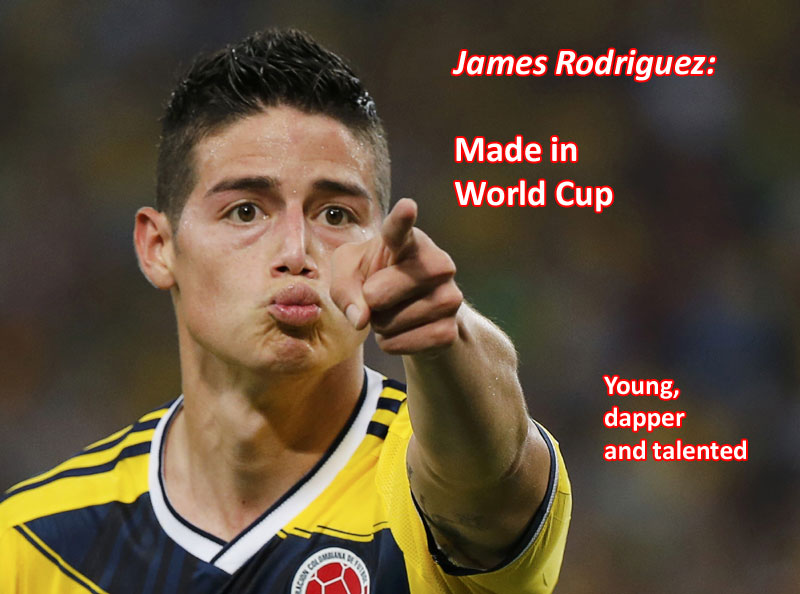 Young, dapper and talented. That's how the 24-year-old Columbian footballer stun the 2014 Brazil World Cup spectators and Real Madrid. Filling the void left by injury-prone forward Radamel Falcao, the talismanic midfielder took Columbia to its first-ever World Cup quarter-finals with six goals, earning him the Golden Boot award as the tournament's top scorer.
The versatile player delivered a convincing performance correlating to his price tag - 80 million euros that big-spending Real afforded to bring him in – after being swiftly adapted into unfamiliar positions in the club even though it means he had to walk out of his comfort zone in the national team as a goal machine.
Repaying his sacrifice, this cooperative newcomer has perfectly fit into coach Carlo Ancelotti's powerful attacking combination. Doubts that he could be overshadowed by Real's superstar Cristiano Ronaldo is gradually losing ground. Both on and off the pitch, he is different.