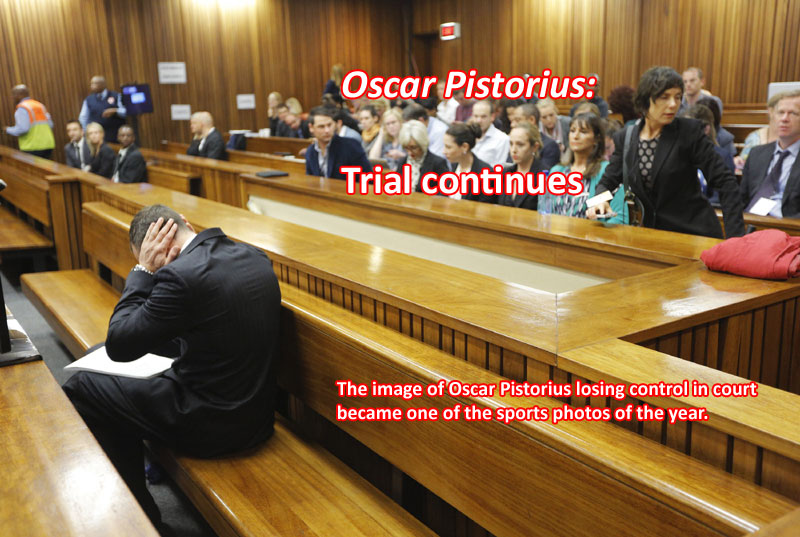 During the seven-month trial, the prosecutors failed to convince Judge Thokozile Masipa of Pistorius' intent to kill his girlfriend on Valentine's Day last year when he fired his gun, leading to his conviction for negligent killing - culpable homicide - and a five-year jail term in October.
"He loves her, and she died in his arms," the defense team claimed as it highlighted the loving relationship of the pair.
But the state revealed a darker side of the relationship by alleging that Reeva Steenkamp had said she was scared of him a week before her death.