From caishen, in Kathmandu, Nepal
Kathmandu, the capital city of Nepal breathes with amazing arts, culture and antiquities. Not only being a largest administrative city of Nepal but it has a long standing neighboring history with China's Tibet autonomous region in people to people exchange because of short distance from the capital city.
The capital city has three major Hindu and Buddhist Temples (Pashupatinath, Swayambhunath and Bouddhanath) and three durbar squares are listed as world heritages of UNESCO. Katmandu the name from Sanskrit 'kastha' means wood; the city is famed with wood art culture, thus later it is converted to Kasthamandap or Kathmandu.
Whenever tourists put their foot to Kathmandu valley they find temples within a meter, alleys are tuned with temple bells; Folks, Birds and some domestic animals strolling on mood wish idyllic style; in mostly populous areas seem hustle and bustle but street tea shops and tranquility all weather vibrates the city. The city is the root of some ethnic groups; especially local Newari community observes their profound cultural festivals almost days; tourists can encounter such cultural events and fascinated their movements.
The hospitality culture, along with heritage plazas, traditional arts, handicrafts, innocents and honest people's behavior are always praised by the tourists. Moreover, the series of Himalayan range seen from Kathmandu valley creates the mesmerizing glance to the travelers.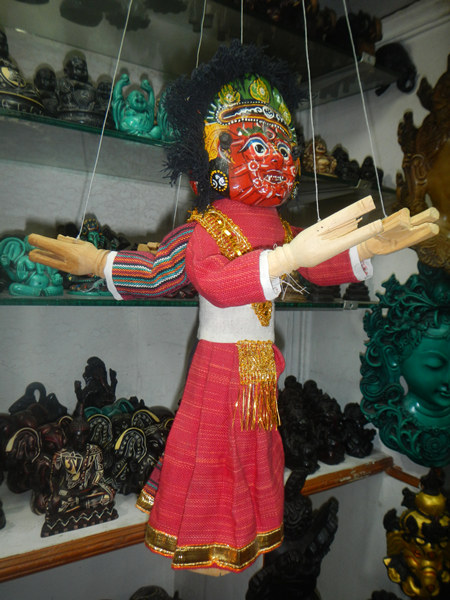 [Photo by caishen]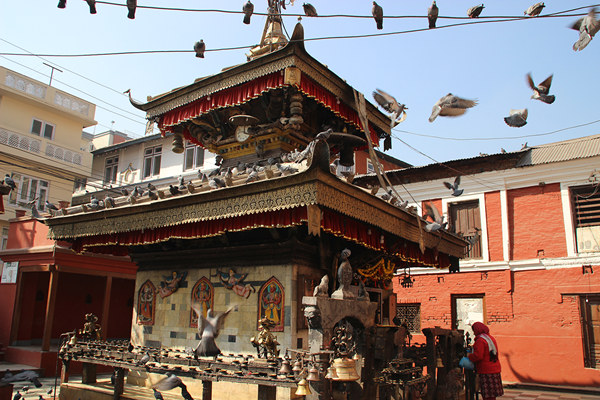 [Photo by Dinesh karki]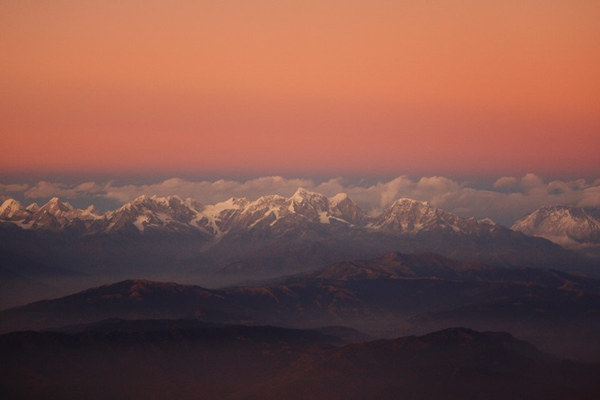 Himalayan views from KTM. [Photo by caishen]