China Daily Website has an inclusive interview with Vassilios Costis, Greek ambassador to China, who says the Belt and Road Initiative is a splendid opportunity for his country.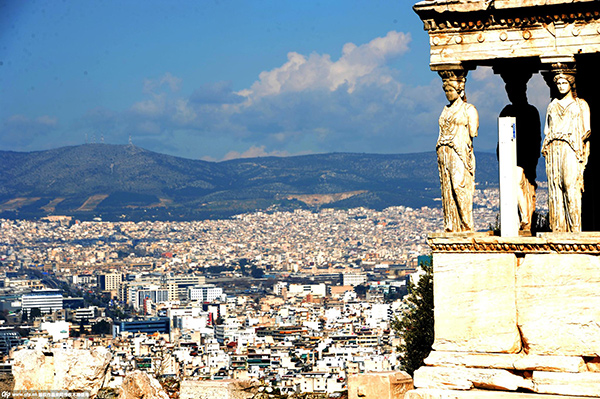 A view of the Acropolis in Athens in this photo taken on March 1, 2015. [Photo/CFP]


The following are transcripts from the interview.

This is an initiative which we fully support.

Maybe you know that within the framework of this initiative, China and COSCO Pacific Company, in particular, has invested heavily in the port of Piraeus.

This is not just the investment in the port of Piraeus which transports thousands of Chinese containers to the rest of Europe.

It is that this investment, this project in Piraeus, is connected with the railway connection between Piraeus and the Hungarian capital, Budapest. Budapest is the base of China in the center of Europe, comparably speaking of course.

So with the railway connection between the port of Piraeus and Budapest, we will have Chinese, and not just Chinese, other countries' products too, being transported very very fast in central and the western Europe.

This is an investment, an project that offers strategic importance. It is not just commerce. It's something very very important for us, for southern Europe and for central Europe.

It's something…It's a project that Greece fully support, fully support.

This project will bring links to Greece and other Chinese investment zones, like Huawei, ZTE, Hanergy and others, to name a few.

This is very important for us because, by having Chinese investments in Greece, we have the chance to have more job creations, job creates. Because of the crisis we have many unemployed people.

So foreign investments are welcome in Greece. Chinese, not so welcome, to be honest with you.

So, One Belt and One Road Initiative is a splendid and excellent opportunity for us to streamline all the development of the crisis.

In this framework, we follow very very, with great attention, the events, in the involvement, in the evolution of this initiative. And we are fully supportive of it.