From Ayanur Simsek, in Istanbul, Turkey
While there are many ancient and modern architectures in Istanbul, a city with nearly 15 million population, that are simply breathtaking, Hagia Sophia, or Ayasofya in Turkish, stands out. Originally constructed as a church, it was later turned into a mosque and then a museum. It's Byzantine architecture is a huge draw for tourists who come from all over the world to marvel at its beauty.
For more than a thousand years since its construction in 532, Hagia Sophia remained the world's largest cathedral. Its dome, minarets and the lush gardens still stand proudly after nearly 1,500 years.
An interior view of Hagia Sophia. It's grandeur and beauty was such that many mosques in the city took were inspired by it. Even today it remains the second-most visited tourist site in Istanbul.
If you want to take a break or get away from the crowd, nip down to one of the pubs or coffee shops in Sultanahmet district that has delicious food, budget hotels and near to all the major attractions, including Hagia Sophia.
Istanbul is as lively in the evening as in the afternoon. With millions of travelers visiting the city every year, the streets are always bustling. Take a stroll down its beautiful streets in the cool of the evening, or just sit in any of the roadside cafes and soak in its charm.
Istanbul, which used to be the world's largest city, has an excellent public transportation system ranging from ferries to taxis to trams. You can even take a ride on old trams or enjoy the comforts and speed of a modern tram system.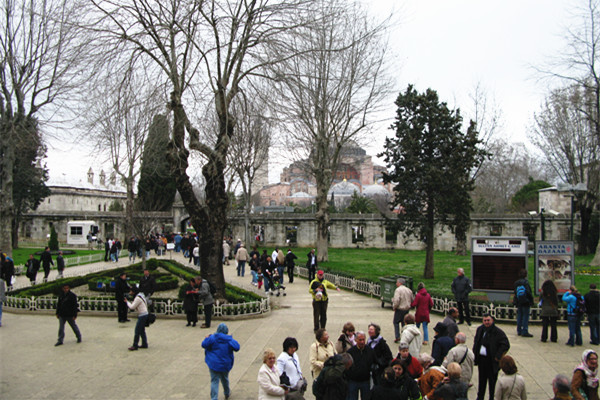 [Photo by Ayanur Simsek]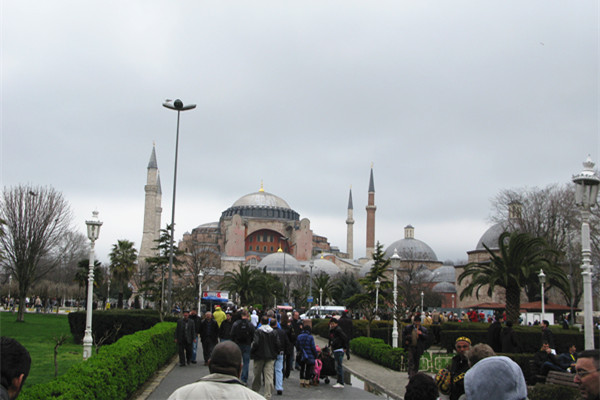 [Photo by Ayanur Simsek]