Nansha district innovates financial industry with green funds
Pilot actions in climate finance have diversified the efforts of Nansha, a burgeoning district of Guangzhou, Guangdong province, to deepen reform and innovation in the financial sector.
The district was selected by the Ministry of Ecology and Environment to carry out the pilot program of climate investment and finance in August.
It was a new move for China to reach its goal of peaking carbon emissions before 2030 and carbon neutrality before 2060 by motivating local financing to address climate change.
Normally, climate finance will be used to mitigate the effects of climate change, by means such as adjusting industrial structures, controlling greenhouse gas emissions and optimizing energy structures.
According to the financial service department of Nansha, the district has taken a variety of experimental measures for climate finance since a guidance was jointly released by five ministries in October 2020.
As a result, the district has established a system to serve climate finance integrating transactions, financing and research.
Ramping up efforts
The China Construction Bank, one of the four leading State-owned lenders, set up a subbranch for climate finance in Nansha in July 2021 — the first of its kind in the country.
The subbranch has been providing loans to green and low-carbon projects, satisfying some of the financing needs and green development of the companies in Nansha.
Also in July 2021, China Southern Power Grid, one of the country's two major power grids, started to operate China's first financing and leasing platform for carbon neutrality in Nansha. It mainly serves companies in the green energy industry, including clean energy, energy storage, electronic vehicles and energy-saving technologies.
The platform has designed a floating mechanism linking finance leasing costs with carbon emissions. It means projects with high carbon emissions have to pay higher fees for financial leasing.
To date, the platform has served seven projects with about 2.5 billion yuan involved, which is estimated to help to cut 1.6 million metric tons of carbon emissions in total.
The power grid also founded a carbon assets management company in Nansha at the end of 2021. The company will contribute to the construction of China's carbon market and participate in making rules and systems for carbon emission rights and carbon trading, according to the power grid corporation.
Meanwhile, the district's financial service bureau said at least 23 billion yuan managed by 10 funds in reserve will support the development of the green industries in Nansha. Fund companies will use digital financial tools to assist the efforts for green finance as well.
While encouraging enterprises in Nansha to innovate in climate finance, the district government is seeking cooperation with related institutions in Hong Kong.
In June, the State Council issued a master plan for Nansha district, known as the Overall Plan for Promoting Comprehensive Cooperation among Guangdong, Hong Kong and Macao by Further Deepening Opening-up in Nansha District of Guangzhou in full. The district is playing an important role in intensifying the collaboration.
The district's government departments have been in talks with green financial organizations in Hong Kong for the setting of some standards for climate investment and financing in the Guangdong-Hong Kong-Macao Greater Bay Area. This includes the assessment of carbon footprint, which refers to the amount of carbon dioxide emissions associated with all the activities of a person or an entity. Other issues under discussion cover certificates for green and low-carbon products, environmental equity financing, the credit rating for green bonds and the certificate for carbon reduction, according to the bureau.
The bureau has reached an agreement with the Hong Kong Quality Assurance Agency to promote mutual recognition of green finance standards and the connectivity of financial markets in the Greater Bay Area; it will join hands with its counterparts in Hong Kong and Macao to build up the brand of Mingzhu Bay International Climate Investment and Financing Summit.
A senior official from the financial service bureau of Nansha said the district has become favorable to attract climate-friendly companies with the qualification for the pilot program.
Nansha can also set up a cooperation mechanism with Hong Kong and Macao to develop climate finance in the Greater Bay Area and build new channels for cross-border capital flow, he noted.
Rapid progress
With the responsibility of building a demonstration zone for comprehensive cooperation in the Greater Bay Area — especially in accelerating development in the fields of international shipping, finance and technological innovation — Nansha has achieved fast growth in finance.
The added value of the financial industry contributed just 0.01 percent to GDP in 2015. But it surged to 8.27 percent in 2021, official data showed.
The number of financial companies stood at 6,650 by the end of 2021, which was 54 times the amount of 2015.
Eight types of financial businesses have emerged in Nansha, including cross-border finance, shipping finance, green finance, financial technology and financial leasing.
Nansha was selected by the State Administration of Foreign Exchange as one of the first batch of pilot areas for cross-border trade and investment early this year. It aims to broaden cross-border investment and financing channels for companies, and improve the assistance for such kinds of investment and financing.
A total of 4,241 transactions worth $10.43 billion have been concluded thus far, statistics from the Guangdong branch of the State Administration of Foreign Exchange indicated.
Among them, transactions related to expanded scope of fund uses for capital income, the policy of which has gained most popularity among enterprises for improved efficiency of fund utilization, had numbered 57 by the end of October, with its value reaching $394 million. And thanks to the pilot policies of qualified foreign limited partnership, or QFLP, and qualified domestic limited partnership, which allow for asset managers' cross-border investments, six companies in Nansha have been entitled to the QFLP qualification, with pilot quota reaching 15.5 billion yuan, official statistics said.
Chenhong@chinadaily.com.cn

Nansha is striving to become a financial innovation hub in the Guangdong-Hong Kong-Macao Greater Bay Area. CHINA DAILY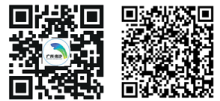 Scan the QR codes below to learn more about Nansha.