What they say
Nansha's implementation of the new preferential corporate income policy has elicited a wide response among enterprises in the district. The following quotes come from corporate executives wishing to express their opinions about the policy:
"The tax reduction policy is helpful for our company as it increases the deduction ratio in our research and development expenses, which will help lower our costs and can contribute to the healthy development of enterprises. The maximum period of loss carry-over of 13 years and the corporate income tax rate of 15 percent give us more confidence in R&D investment. I am looking forward to seeing that the industry in Nansha has a better and faster development and that the district will grow into a highland of scientific and technological innovation. By doing so, it will take a leadership role in the development of the Guangdong-Hong Kong-Macao Greater Bay Area."
Mo Jinbo, founder and chairman of Guangzhou Coeus Digital Technology
"For enterprises engaged in self-driving vehicles, it is necessary to cooperate with the upstream and downstream industrial chains. The implementation of preferential tax policies will help Nansha district quickly gather resources for innovation and introduce more upstream and downstream industrial factors. In the future, we can make good use of the resources in the Guangdong-Hong Kong-Macao Greater Bay Area to promote our technology and business development."
Mo Luyi, vice-president of Pony.ai and head of its Guangzhou R&D Center
"The policy will bring many benefits to the company's operation and strengthen our determination to make Nansha our headquarters. We believe that this policy will bring new impetus to Nansha and drive the integrated development of the Guangdong-Hong Kong-Macao Greater Bay Area."
Zhang Han, general manager of iGreen-Bank
"Inclusion of captive insurance companies in the tax reduction policy is a major measure taken by the State to support financial innovation. Stable and preferential tax policies along with an open investment environment will help attract such companies to bring investment to Nansha and promote the gathering of financial enterprises. In the long run, it will stimulate the vitality of high-quality development of the financial and insurance industry in the district."
Deng Dongwei, general manager of GEG Property and Casualty Captive Insurance
"The resolution to extend the carry-over of losses of high-tech enterprises and reduce the corporate income tax to 15 percent will attract more high-tech industrial companies in sectors such as artificial intelligence and integrated circuits to Nansha, which is conducive to the integration of upstream and downstream resources of the new energy automobile industry cluster in the district and lays a strong foundation for future development."
Liang Min, deputy head of the financial department of Hycan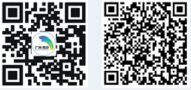 Scan the QR codes below to learn more about Nansha.