Solutions to smart cities being shown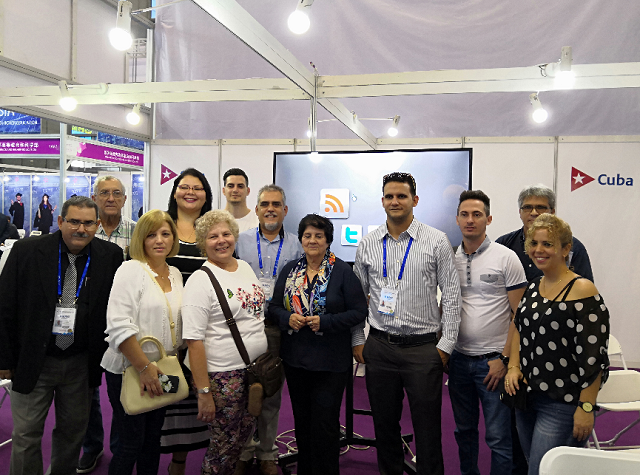 About 53 delegations from more than 41 countries and international organizations are participating in the 2020 China Hi-Tech Forum in Shenzhen, Guangdong province, despite the negative effects of the novel coronavirus pandemic. [Photo/chtf.com]
HALL 6 of the Shenzhen Convention and Exhibition Center in Futian District attracted a group of companies engaged in smart city construction during the 22nd China Hi-Tech Fair (CHTF) yesterday.
Among them, Huawei has set up a booth covering over 200 square meters to show the all-scenario solutions to smart cities.
Huawei's smart city solutions are designed to sense, process and deliver informed decisions that improve the environment for citizens.
The latest Information and Communications Technology (ICT) helps Huawei build a nervous system using real-time situation reporting and analysis, empowered by a cutting-edge combination of cloud computing, Internet of Things (IoT) technologies, big data analytics, and artificial intelligence (AI).
In Hall 6, staff with Zhengyuan Geomatics Group told the reporter that they built a platform for all smart city solutions.
The company makes full use of its advantage of using geographic information to gain a set of big data and full-dimensional spatial-temporal geographic information in a bid to enhance their smart city solutions.
Pactera, a global IT service provider, showcased their innovations of digital applications in four aspects, specifically smart administration, smart finance, smart traffic and smart multi-language service.
The company's Shenzhen office's cooperation partners include Tencent, China Merchants Bank and Ping An.
Another company called RuiCheng Technology Co. Ltd. exhibited their smart solutions for digital transformation in different industries.
The company has cooperated with Huawei to provide smart solutions for Longgang District in 2017.