YRD universities establish alumni union in Jiaxing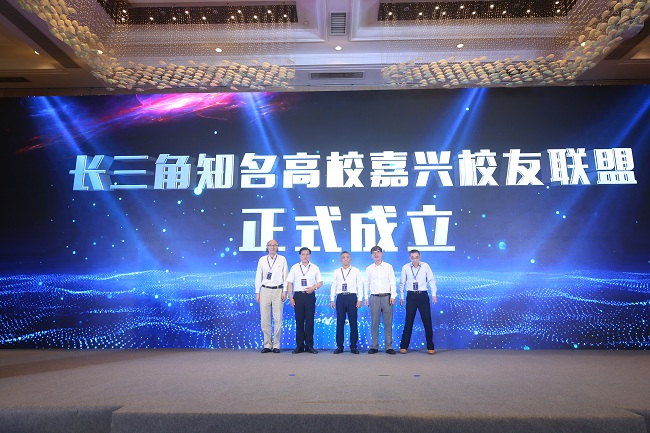 Alumni associations of five universities in the Yangtze River Delta (YRD) region established an alumni union in Jiaxing on June 19. [Photo/cnjxol.com]
Alumni associations of five universities in the Yangtze River Delta (YRD) region established an alumni union in Jiaxing, East China's Zhejiang province on June 19, Jiaxing Daily reported.
The five alumni associations are the Zhejiang University (ZJU) Alumni Association in Jiaxing, Fudan University (FUDAN) Alumni Association in Hangzhou, Nanjing University (NJU) Alumni Association in Zhejiang, Shanghai Jiao Tong University (SJTU) Alumni Association in Jiaxing, and University of Science and Technology of China (USTC) Alumni Association in Zhejiang.
The alumni union aims to accelerate the gathering of innovative resources in Jiaxing and bring the scientific and technological achievements of local universities and companies to market.
The union will also promote the integration of technology and local economic development, establish a platform for cooperation among local companies, universities, and research institutes, encourage alumni to seek development in Jiaxing and organize high-level academic forums in the city.
Hu Wei, vice-chairman of the ZJU Alumni Association, said at the ceremony that the alumni union is an exploration of YRD alumni associations in creating and sharing ideas for the integrated development of the YRD region.
He expressed hope that the union will play a leading role in developing Jiaxing into a shining example of socialism with Chinese characteristics and promoting high quality integration in the YRD region.