Festival aims to promote local film industry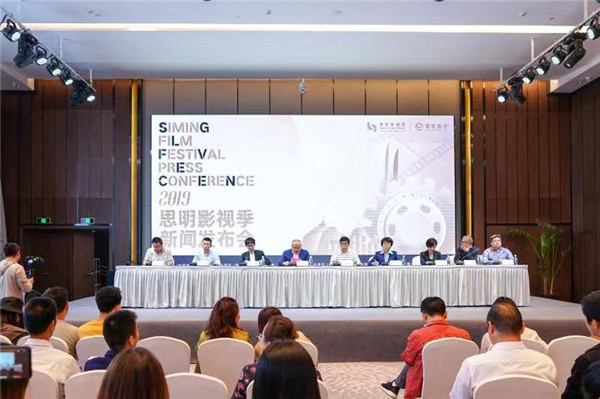 A press conference for the 2019 Siming Film Festival is held in Siming district, Xiamen, Fujian province on Nov 15. [Photo provided to chinadaily.com.cn]
The 2019 Siming Film Festival will kick off in Siming district, Xiamen, East China's Fujian province on Nov 23, according to a news conference on Nov 15.
The event is part of the 28th China Golden Rooster & Hundred Flowers Film Festival, which will be held in Xiamen from Nov 19 to 23.
A total of four activities, including a short film-making activity, an entertainment festival, art crossover shows by Chinese filmmakers, and a forum on studio and television post production, will be held at the event.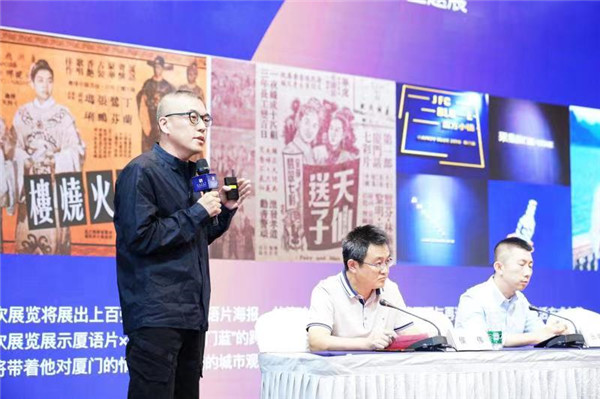 A presenter introduces art crossover shows by Chinese filmmakers. [Photo provided to chinadaily.com.cn]
The short film activity, which will be held on Nov 24, aims to shine the spotlight on young short film creators. A post-production forum will also be held. It will be attended by representatives from film production enterprises and colleges and give attendees an opportunity to discuss the industrial development of studio and television post production in China.
Over the years, the Siming government has been making strong efforts to enhance practical cooperation in all fields in order to promote the high-quality development of Siming's film and TV industry. The film festival serves as a platform for film institutions and companies to work together. It also provides them with specialized services and an international vision to further promote the development of Xiamen's film industry.