Intl ballroom dancing championship dazzles Xiamen residents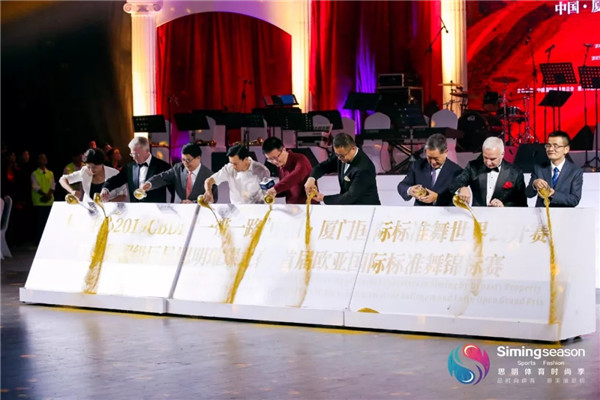 The opening ceremony for the Belt and Road World Open Ballroom Championship commences in Siming district, Xiamen, East China's Fujian province, on Nov 1. [Photo/WeChat account: CBDF_CN]
The Belt and Road World Open Ballroom Championship, or the first Eurasian Ballroom Dance Championship, kicked off in Siming district, Xiamen, East China's Fujian province, on Nov 1, local media reported.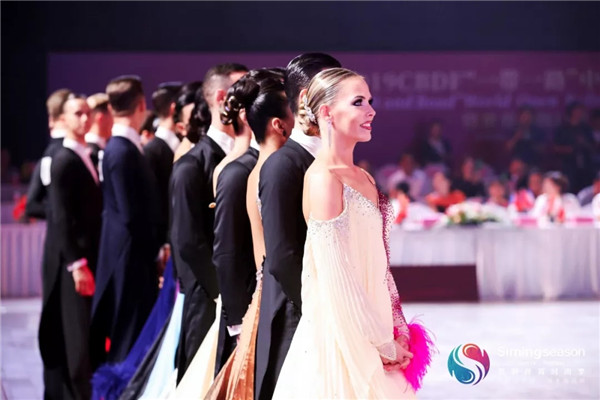 Professional dancers from around the world compete in the championship. [Photo/WeChat account: CBDF_CN]
The three-day event, whose tagline was "Deepen cultural exchanges among Belt and Road countries", was jointly sponsored by the China Ballroom Dance Federation and the Siming government. More than 5,000 world-class dancers and honored guests from over 20 countries and regions, including Russia, the United States, the United Kingdom, Germany, and the Netherlands, participated in the event.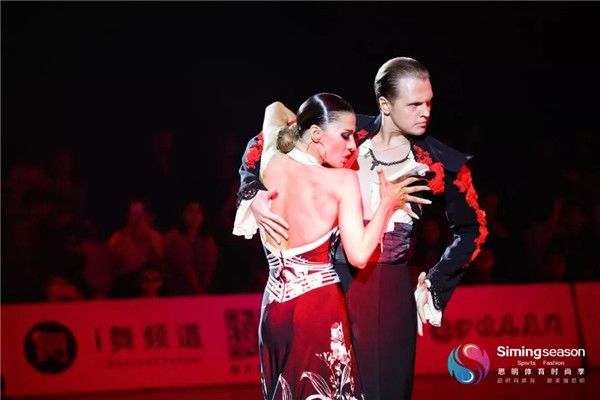 Professional dancers from Russia perform during the event. The pair won the Latin dance championship. [Photo/WeChat account: CBDF_CN]
Su Jinzan, director-general of Siming's culture and tourism bureau, said in an address at the opening ceremony that this year's event will showcase a wider variety of art forms and activities in an effort to turn it into an international cultural gala.