Favorable business environment boosts investment in Xiamen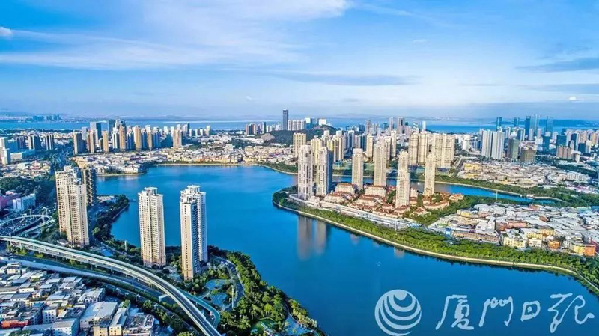 The coastal city of Xiamen in Fujian province boasts a sound business environment. [Photo/xmnn.cn]
Xiamen in Fujian province is rapidly rising as a powerful integrated circuits industry cluster on the southeastern coast of China, according to officials.
In just two years, six manufacturing projects and more than 20 design projects from leading domestic IC enterprises have landed in Xiamen's Haicang district, with a total investment of more than 35 billion yuan ($4.9 billion).
The flourishing of IC industry was a vivid indicator of Xiamen's sound business environment.
The city has made major efforts to build a world-class business environment, benchmarking itself with advanced economies such as Singapore and referring to the World Bank evaluations standard system since 2015.
Xiamen ranked second in a 2018 trial evaluation of the business environment in 22 cities across China carried out by the National Development and Reform Commission, according to the city's development and reform commission.
Officials said that in order to improve and optimize its business environment, Xiamen adheres to a systematic reform approach to solve problems in its system and mechanisms.
For example, the city has streamlined the examination and approval procedures for construction projects, which has greatly improved efficiency.
In addition, Xiamen free trade zone has taken the lead in implementing a "single window system" -- a trade facilitation policy that enables faster and easier cargo clearances, and was rated as the best in practice of national FTZs by the Ministry of Commerce.