Fujian focuses on high-quality development
Province's balanced efforts paying dividends economically and environmentally
South China's Fujian province has devoted sustained effort to achieve high-quality economic development while preserving its natural environment for the benefit of the whole society, local officials said.
"Endowed with picturesque natural scenery, Fujian is a good place to live and travel. The province has advanced infrastructure, rich resources, a friendly business environment, and is a hotbed for innovation and entrepreneurship," said Tang Dengjie, governor of Fujian.
Fujian was approved as a national-level demonstration zone for ecological civilization in June 2016 and the government has placed green development as a key initiative in its agenda.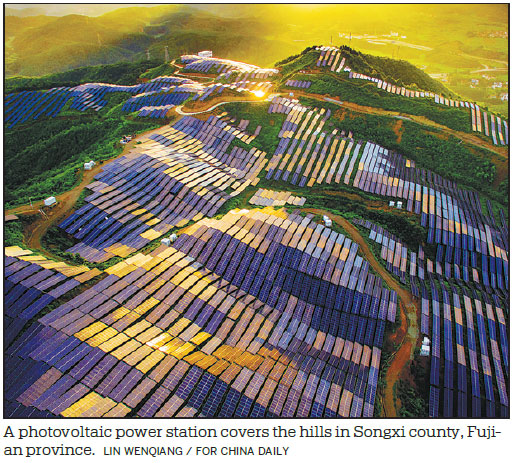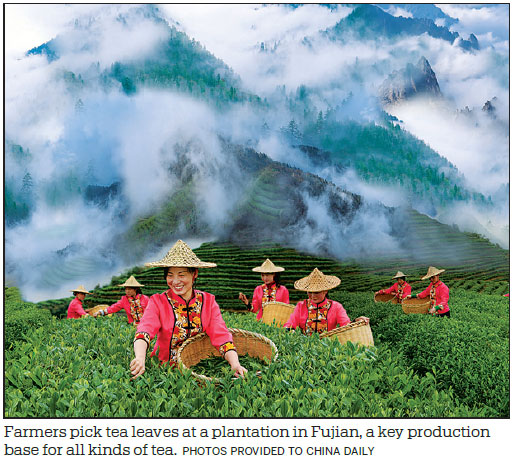 The province has guided local governments to shift from focusing solely on economic growth to paying equal attention to natural environment and high-quality development, canceling the GDP assessment indicators for 34 counties.
Changting county is a good example of how the government is controlling soil and water loss in southern Fujian by improving the quality of soil, water, air and the natural environment and establishing a systematic mechanism to restore forests in mountain areas.
Fujian is also revamping the living environment in rural areas. The province has built a full coverage of township waste transfer systems and treatment mechanism for domestic garbage. Some 90 percent of the villages have been equipped with domestic sewage treatment facilities. In 2018, forest coverage in Fujian reached 66.8 percent, ranking first in China for 40 consecutive years. Over 97 percent of days recorded good air quality, with the average concentration of fine particulates, also known as PM 2.5, recorded at 26 micrograms per cubic meter.
Fujian's GDP reached 3.58 trillion yuan ($506.01 billion) in 2018, up 8.3 percent year-on-year, ranking fifth across the nation for growth rate. In the first half of this year, the GDP growth rate reached 8.1 percent.
Ecological construction has led to more sustainable development, which has laid a foundation for Fujian's high-quality growth.
The province is boosting its more environmentally friendly industries such as information technology, new energy, new materials, biomedicine and the digital economy which covers internet of things, big data and artificial intelligence.
In 2018, the province's digital economy reached 1.42 trillion yuan, an increase of 22.4 percent over the previous year.
The added value of industrial enterprises above designated size increased by 9.1 percent and the added value of high-tech industries soared 13.9 percent, of which the electronic information industry grew by 14.2 percent. Focusing on deepening cooperation and opening-up under China's Belt and Road Initiative, Fujian is showing good momentum in its high-quality development.
By the end of 2018, Fujian's foreign direct investment enterprises and overseas branches had reached 2,594, with an agreed investment of more than $32.3 billion. In the first five months of this year, import and export trade between Fujian and countries and regions involved in the BRI increased by 10.6 percent year-on-year. The initiative as well as economic and trade cooperation have strengthened opening-up and stimulated regional economic development. The real economy has grown considerably relying on the government's policies to support financing and reduce the burden for enterprises.
In 2018, the burden on real economy enterprises was reduced by more than 70 billion yuan. The number of market players increased by 807,000, an increase of 27.6 percent. A total of 20 private enterprises in Fujian were selected by the All-China Federation of Industry and Commerce to be on the list of the top 500 Chinese private enterprises.
For traditional industries producing clothing, food and machinery, Fujian province has continuously reduced the intensity of land, energy and water consumption through intelligent transformation and environmental protection reform.
At present, Fujian is cultivating industrial clusters for green development, promoting eco-industrialization and exploring new ways of high-quality development.
Data show that the current proportion of installed capacity of clean energy reached 55.5 percent, and the emerging industries have a good momentum. The service industry has contributed more to economic growth than the secondary industry.
Fujian attaches great importance to the promotion and application of new energy vehicles and regards it as an important starting point for accelerating the transformation of new and old kinetic energy in the province. Today, the two major development zones in northeastern Yunnan and southwestern Fujian are committed to synergistic development of the new energy automobile industry.
According to data from the Fujian Provincial Department of Industry and Information Technology, the total industrial chain value for new energy vehicles in the province exceeded 20 billion yuan in 2018.
Founded in 2011, battery maker CATL is the only Chinese power battery company that has entered the international first-class car supplier system with wider international cooperation covering mainstream brands of commercial vehicles such as BMW, Daimler, Volkswagen, Jaguar Land Rover, Chrysler and Peugeot Citroen.
In 2018, the global market share of CATL was about 23 percent, ranking first in the world for two consecutive years.

The Mulan River flood control system has become one of the successful ecological projects in Putian, Fujian.
(China Daily 09/17/2019 page12)