Shapowei: a gathering place for time-honored brands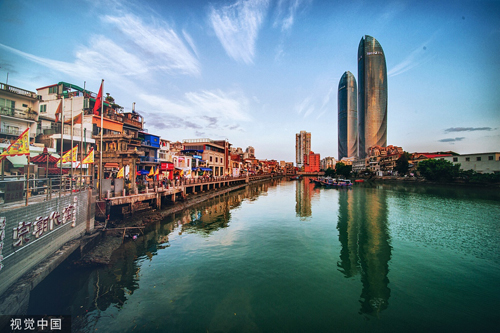 Shapowei, a former fishing village which ultimately gave rise to Xiamen port, is now a gathering area for many time-honored brands in Xiamen's Siming district. [Photo/VCG]
Shapowei in Xiamen, East China's Fujian province, is a gathering place for many time-honored brands, and is a place which invokes a sense of nostalgia among many locals.
"Shapowei used to be an important port area in Xiamen for foreign trade as well as exchange with Taiwan. Now, it is a window connecting Xiamen with the rest of the country and the world," said Chen Baoqian, a 49-year-old who was born in Shapowei, when asked why so many time-honored brands gather there.
The Xiamen municipal bureau of commerce unveiled 112 local time-honored brands in April this year, many of which have opened branch stores in Shapowei.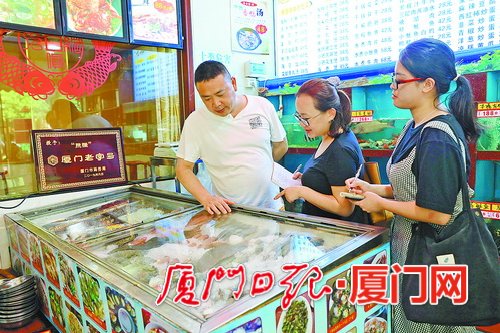 Zeng Zhaoqiang, owner of Zhaoqiang Food Stall, introduces the specialty of his food stall to locals. [Photo/xmnn.cn]
The Zhaoqiang Food Stall, located at No 213 Daxue Road in Shapowei, is one of the 112 time-honored brands. The owner, Zeng Zhaoqiang, was born in Shapowei and has been a chef for more than 20 years.
"The smoked duck and fish balls handed down in my family have very good reputations. In 2001, my wife and I decided to move our food stall back to Shapowei. We hope to pass on the family recipe here in my hometown," said Zeng.
Shapowei provides a platform for local time-honored brands to develop, and they bring with them economic development, culture and tourism.